Opacc has been developing its own enterprise software platform in Switzerland since 1988. The core of the platform is OpaccOXAS, which provides all digital corporate resources such as data, documents, functions, integrations, etc., centrally. On this basis, homogeneous, powerful and standardized applications are available: OpaccERP, OpaccERP-MobileOffice (service, sales), OpaccEnterpriseCRM and OpaccEnterpriseShop.
Introduction and support of all applications is carried out directly by Opacc. The guaranteed upgrade capability to new versions has been repeatedly rated best by ERP users in Switzerland, Germany and Austria.
Opacc employs about 150 people in Rothenburg/LU, Münchenstein/BL and Nürnberg/DE.

Mr. Urs P. Amrein | Marketing Manager / Partner

Wahligenpark 1
6023 Rothenburg /Luzern
Schweiz

Tel 041 349 51 00
marketing@opacc.ch
http://www.opacc.ch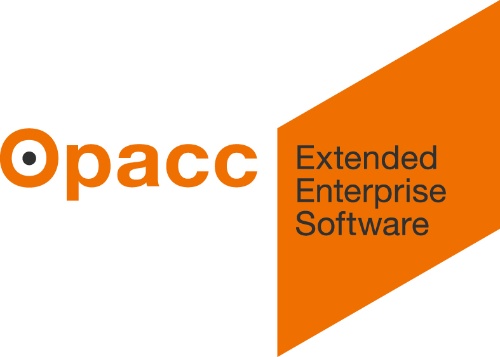 Products
OpaccERP Product & Cloud Service show product detailhide product detail
Version:

V.16.20
Description:

Extended Enterprise Software
Can be used individually or combined in your company.
The platform for digital transformation, open, centralized and scalable for all your transactions, processes and information.

OpaccOXAS
The common foundation of all Opacc applications, manages all data, services and functions. These data and functions are made available via "Public Interfaces", regardless of whether they are Opacc applications or individual add-on applications. With OpaccOXAS there is no redundant data, no media breaks and no interfaces. All relevant data is centrally and homogeneously available to all applications.

Systematically controls all internal and mobile processes and information: OpaccERP. The application covers the area of classic business software and ERP solutions.

Technology:

100% service-oriented (SOA) architecture Microsoft environment, DotNet, Java
Hosting:

in Switzerland
Categories:

General Administrative , Complete ERP Software, Data Warehousing, General Business Analytics

OpaccEnterpriseShop Product & Cloud Service show product detailhide product detail
Description:

Full control over your e-business: OpaccEnterpriseShop
The powerful e-commerce platform is seamlessly embedded into your multi-channel and omni-channel organization. The sophisticated product and catalogue management forms the basis for B2B and B2B shops. In addition to state-of-the-art functions for users, modern features are available for your digital marketing.
Technology:

100% Service-Oriented (SOA) Architecture, Microsoft Environment, DotNet, Java
Categories:

General E-Commerce, General Content Management, General Sales, General E-Commerce
OpaccEnterpriseCRM Product & Cloud Service show product detailhide product detail
Description:

Work seamlessly on the go: OpaccEnterpriseCRM
Complete applications for sales and service staff (technical service, consulting). All business processes and data can be easily modelled based on roles and users. And they are available to users on desktops, tablets and smartphones.

Technology:

100% Service-Oriented (SOA) Architecture, Microsoft Environment, DotNet, Java
Categories:

Customer Relationship Management (CRM), General Collaboration, General Integration, General Sales