M&F Engineering is the Industry 4.0 specialist for competent software-development, IoT and customized testing systems. We assume responsibility for individual software modules up to a complete system or work on-siter on our customers' projects. We further offer a unique trainee program in Switzerland, which brings together innovative technology companies and young software engineers.

The company is owned by the management and is successful since over 30 years. With our 40 employees and a very low fluctuation, we can successfully support our customers in the long term and maintain, expand and further develop their systems.
Mr. Reto Bättig | CEO

Querstr. 17
8951 Fahrweid
Schweiz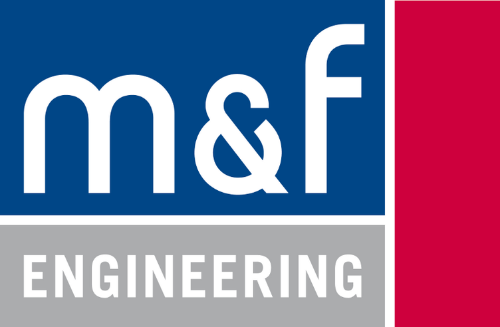 Internships, dissertations and apprenticeships show detailhide detail
Products
Software Development in the technical-industrial environment Services & Consulting show product detailhide product detail
Description:

We are specialized in robust software solutions and develop mainly in C# and C++ as well as with state-of-the-art web technologies. We pay special attention to a clean object-oriented approach, automated testing, maintainability and meaningful documentation. We digitalize processes, automate, network, collect data, control and regulate wherever there are no standard solutions. In addition, we offer an Industry 4.0 solution building kit, which enables our customers to get started with Industrial IoT efficiently and securely. As a partner for Industrial IoT, M&F Engineering supports machine and equipment builders from business case development to efficient implementation - from prototypes to scalable productive systems thanks to the flexible solution building kit flexiot.

As a quality-driven and innovative software service provider, we guarantee user-friendly and industry-standard software you can rely on.
Technology:

C#/.NET, .NET Core, C++, WPF, QT, HTML5, JavaScript, Typescript, Angular, Microsoft Windows, Linux, Microsoft Azure
Categories:

General Development, Web, Desktop, Industry 4.0, .net
Industrial IoT Services Services & Consulting show product detailhide product detail
Description:

Do you use the data generated by the various sensors and actuators of your machines to offer your customers new digital services, optimize your machines, or even design new business models from them?

We support you with your questions around the topic of Industrial IoT and Cloud: from the business case elaboration to the efficient implementation to the maintenance and development of your own internal IoT team.
Technology:

Microsoft Azure, .NET, Angular
Categories:

Software-as-a-Service (SaaS), General Consulting, Custom Software Development, .net, Security IoT
Testing systems and quality assurance Services & Consulting show product detailhide product detail
Description:

In the field of quality assurance we deliver as a general contractor customized and innovative testing systems for the development and production of our customers. Our engineers develop turnkey testing systems, testing facilities and test benches from analysis to implementation and commissioning to service.

Thanks to our structured approach, the testing systems are adaptable and expandable and are fully integrated into the existing infrastructure. This enables our customers to digitalize production as well as provide appropriate data management for traceability and process optimization.
Categories:

Automation Technology, Software for Engineering, General QA , Testing, Business Process Management / Workflow