Löwenfels Partner AG has been developing software in Lucerne since 1986. We employ over 50 highly qualified employees. We are specialized in the new development and reliable, sustainable maintenance of software for social insurance. For the customized software, we rely on scrum-based, agile development methods "customized by Löwenfels" and continue to develop them. This enables us to respond flexible to new or changed customer needs. We accompany and support our customers throughout the life of the software. Together we build practice-oriented solutions that are aligned to the growing market changes. A Swiss software and service company who offers tailor-made solutions for all industries.
Oliver Meyer | CEO

Maihofstrasse 1
6004 Luzern
Schweiz

Tel 041 418 44 00
info@loewenfels.ch
http://www.loewenfels.ch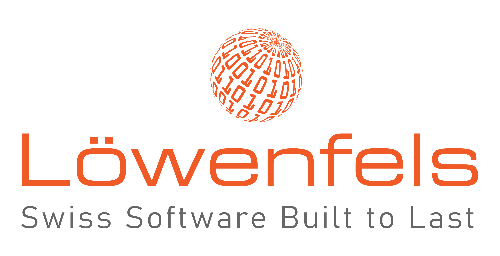 Products
Software für Sozialversicherungen Product & Cloud Service show product detailhide product detail
Description:

Case management software including billing in the field of social insurance
Hosting:

in Switzerland
Categories:

General Business Analytics, General Business Processes, Online Collaboration, Business Process Management, Task Management
Business Software Product & Cloud Service show product detailhide product detail
Description:

Development, project management, architecture, design and maintenance of tailor-made software solutions.
We will provide you with the individual software solution with comprehensive advice from the project idea through to implementation.
We support you and rely on: individuality, competence, quality, trust and partnership.

Hosting:

in Switzerland
Categories:

General Assessment, General Automation Technology, Business Process Management / Workflow, General Business Processes, General Collaboration