As an IT service provider, we advise, integrate and operate individual solutions in the Swiss cloud from walkingtoweb.

walkingtoweb is a specialist in hosting turnkey servers for NextCloud document servers, virtual or dedicated macOS servers, servers for FileMaker databases, Kerio Connect groupware solutions and more.
For 20 years we have been a partner for customers who want to realize their entrepreneurial visions with clever and individually adaptable solutions.
Thomas Hahn | CEO

Hadlaubstrasse 112
8006 Zürich
Schweiz

Tel 0041 43 541 79 32
hosting@walkingtoweb.com
https://www.walkingtoweb.com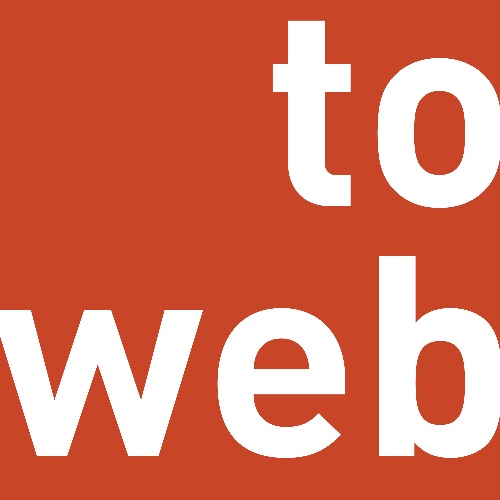 Products
Private NextCloud FileServer for secure documents Product & Cloud Service show product detailhide product detail
Price:

Price per month:
NextCloud for teams 150 GB - 55 CHF
NextCloud for SMEs 500 GB - 160 GB
Other memory sizes available
Description:

NextCloud is the best and most secure solution for teams to synchronize and share documents.

NextCloud was developed with compliance and offers comprehensive features for the enforcement of data guidelines, encryption, user management and auditing.

NextCloud can easily synchronize files with clients for Android, iOS and desktop systems. With a comprehensive workflow management rule requirements can be defined in order to have full control over file access.

Use the modern and individually adaptable user interface to share and manage documents quickly and securely.
Hosting:

in Switzerland
Categories:

Groupware/Virtual Office, Task Management, General Collaboration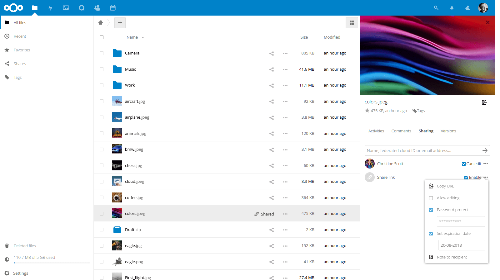 Groupware server with Kerio Connect for emails, calendar, tasks, contacts Product & Cloud Service show product detailhide product detail
Price:

Price per month and server
10 accounts with 50 GB storage - 73.00
25 accounts with 250 GB storage - 196.00
50 accounts with 500 GB storage - 389.00
100 accounts with 1 TB storage - 727.00

No further costs for licenses, backups or data transfer.
Description:

Kerio Connect is the best and most flexible alternative to Office365, Microsoft Exchange and Google G Suite for teams.

walkingtoweb offers a complete solution for email, calendar, contacts, tasks, chats and notes that can be used in the browser or integrated into existing mac OS, Windows and Linux solutions. iPhone, iPad, Android and Windows Mobile can be integrated directly and synchronized by push.

Kerio Connect provides the features and functionality of Microsoft Exchange, but without the complexity and high cost. Thanks to the tidy and uncomplicated web administrator user interface of Kerio Connect, we meet your requirements with the best and most flexible messaging and collaboration server on the market.

Kerio Connect is equipped with effective security functions that protect you from hackers and malicious attacks using SSL encryption, sMIME, anti-spam and anti-virus tools. Automatic backups ensure quick and easy restoration.

Use the clear user interface for emails, appointments, tasks and contacts with which your team can work more productively again.
Categories:

Groupware/Virtual Office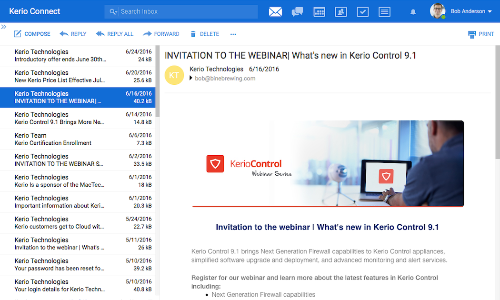 FileMaker Cloud Hosting mit Linux oder MacOS Product & Cloud Service show product detailhide product detail
Price:

Preis pro Monat:
Privater FileMaker Cloud Server SILVER mit 50 GB - 25 CHF
Privater FileMaker Cloud Server GOLD mit 150 GB - 55 CHF
Privater FileMaker Cloud Server PLATIN mit 500 GB - 80 CHF
Privater FileMaker Cloud Server IRIDIUM mit 1 TB - 25 CHF
Description:

Die Datenbank für alle Aufgaben und Geschäftsanwendungen
Sie haben eine Herausforderung, die sich mit keiner fertigen Software lösen lässt?

Mit der preisgekrönten Software FileMaker können Sie einfach und schnell Software für Ihre individuellen Anforderungen entwickeln. Ohne Fachwissen können Sie Ihre Datenbank jederzeit um neue Funktionen erweitern und die Lösung so an Ihre Wünsche anpassen, ohne teure Programmierer oder Abhängigkeiten von externen Unternehmen.

FileMaker ist die optimale Datenbank für Unternehmen und Selbstständige, die sich schnell und zielführend digital modernisieren wollen.

walkingtoweb ist spezialisiert auf das Hosting von FileMaker Datenbanken. Mehr als 20 Jahre Erfahrung und eine sehr grosse Anzahl an langjährigen Kundenbeziehungen sprechen für uns. Wenn Sie sich nicht sicher sind welche FileMaker Cloud für Sie die beste ist, wir beraten Sie gern unverbindlich oder testen Sie kostenfrei für 30 Tage unsere FileMaker Cloud.
Technology:

FileMaker, Linux
Hosting:

in Switzerland