GEOINFO is a leading service provider for Geoinformatics in Switzerland with a specifically designed geo-data center. The GIS software line 'Geoportals' consists of more than 20 GIS applications to assist in the successful management of communities, regional authorities and related organisations.
Herr Rolf Eugster

Kasernenstrasse 69
9100 Herisau
Schweiz

Tel 071 353 53 53
herisau@geoinfo.ch
https://www.geoinfo.ch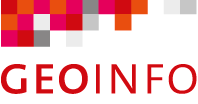 Products
Geoportale Services & Consulting show product detailhide product detail
Description:

GEOINFO is known as a software development company for individual desktop- and websolutions with databases. Development of Geographical Information systems is part of our core competences.
Technology:

GEOINFO develops with Microsoft .NET-technologies and databases like Oracle and MS SQL-Server. Wi also use open source components.
Categories:

Government, Web, Desktop Virtualisation, .net

Werkleitungskataster-Sopftware Product & Cloud Service show product detailhide product detail
Description:

Als moderne CAD-gestützte Werkleitungssoftware basiert CALIS-Suite auf dem gängigen SIA-Datenmodell Geo405.

Die Suite liest und schreibt Daten im INTERLIS-Standard und versteht sich damit auch mit vielen anderen Lösungen.

CALIS arbeitet als Plug-in zur kostengünstigen und AutoCad-kompatiblen Lösung BricsCAD.
Technology:

Brics-CAD Basis / .net
Categories:

Software for Engineering