Unblu's Conversational & Collaboration Suite empowers financial institutions to increase online conversions, deliver better customer experience and build successful business relationships.

Unblu can help banks push forward with their digital transformation initiatives and create customer experiences that lead to loyalty. With shorter interaction times and personal advice available online, customer satisfaction grows – all at a lower cost basis than a traditional bank's business cost.


Centralbahnplatz 10
4051 Basel
Switzerland

Tel +41 61 511 11 50
sales@unblu.com
https://www.unblu.com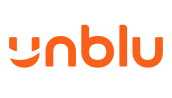 Internships, dissertations and apprenticeships show detailhide detail
Unblu Conversational Suite Product & Cloud Service show product detailhide product detail
Price:

Get a quote
Version:

3
Description:

Unblu helps to provide customers with a seamless experience throughout their online journey.

Unblu features bring the conversation into online and mobile banking, capturing best of one-to-one interactions to build relationship and trust.
Technology:

Java and Javascript
Categories:

Online Collaboration, Co-Browsing, Chat, Video , Chatbots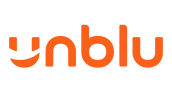 Tuesday 10.05.2016

Putting the e-customer first

Even today, e-branches still have much room for improvement when it comes to user experience. Service levels vary immensely — especially in the financial services industry. With its live engagement suite, unblu offers the perfect solution. Christian Walter