ti&m – technology innovation & management.
We are an innovative Swiss IT service provider that works with demanding clients to integrate their entire value creation chain. We position ourselves in the market as an agile change and innovation company.

ti&m has offices in Zurich, Bern, Lausanne and Frankfurt am Main and employs currently over 250 engineers, designer and consultants. This enables us to implement change projects holistically.

More branches in Europe will follow. Our groundbreaking ideas and innovations are based on vertical integration, while our highly experienced teams guarantee a time-to-market that leaves the competition behind.

Buckhauserstrasse 24
8048 Zürich
Schweiz

Tel +41 44 497 75 00
info@ti8m.ch
https://www.ti8m.ch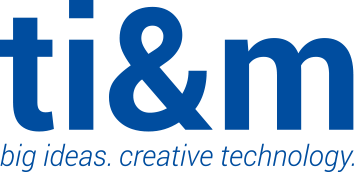 Internships, dissertations and apprenticeships show detailhide detail
We offer internships
We offer positions for dissertations

Products
ti&m channel suite Product & Cloud Service show product detailhide product detail
Description:

The ti&m channel suite was developed in order to provide a complete solution for all of the challenges facing digitalized businesses. It focuses on orchestrating customer relationships – the most important factor of a successful digitalization strategy. Modern customers expect to have all the information they need at their fingertips, anytime, anywhere.

The separate business modules in the ti&m channel suite form a flexible, technological toolbox to help you to implement your individual digitalization strategy. Differentiate yourself with individual solutions for your customers, which will inspire them.
Categories:

General Consulting, General Collaboration, General Development, General Financial, General Programming
ti&m security suite Product & Cloud Service show product detailhide product detail
Description:

Security and authorisation is often considered a necessary evil instead of a chance to stand out from competitors.

Security must be easy to use and convenient to avoid threads due to user error. That's why we put the user into the center of our security solution. There is no need for cryptic passwords or clumsy hardware devices. We simply use the users Smartphone as electronic passport to authenticate the user. Furthermore we protect this passport using modern cryptography and a user selected Pin-Code or his Fingerprint to prevent it from being copied or misused.

The ti&m security suite knows how its users behave and can calculate the probability as to whether the current user is actually the legitimate user. Based on this probability, along with any unusual transactions or payments, it is possible to assess whether or not the current transaction is a risk transaction. If there is a high risk, the user can be informed of unusual activity via push notifications, email, or telephone. All of this in real time, of course.
Categories:

General Consulting, General Development, Security IoT, General Security, General Programming