What is PUPIL? An ERP for schools! PUPIL is a cloud-based all-in-one platform for Swiss elementary schools, with over 40 modules. From the administration, to the classroom, to communication between teachers, pupils and parents - including the PUPIL messenger, our data protection-compliant app. A pragmatic tasking tool on the class website allows homeschooling, even for younger students. The optional modules offer many opportunities to specifically address the needs of a school, seamlessly integrated with existing programs. Despite the diversity, it always remains central to us that PUPIL modules are easy to use and in line with the requirements of the cantonal data protection officers.
Herr Lukas Lehmann

Toggenburgerstrasse 24
9500 Wil
Schweiz

info@pupil.ch
https://www.pupil.ch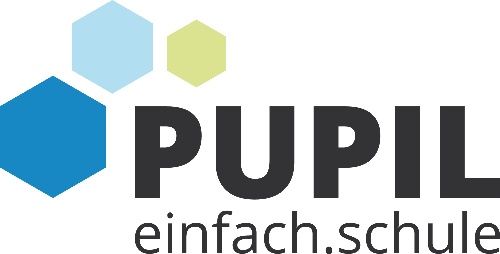 Products
PUPIL Modules Product & Cloud Service show product detailhide product detail
Description:

Over 40 modules developed from school practice make everyday life at Swiss elementary schools easier. By networking, also with existing applications, redundancies are avoided and routine work is digitized. E.g. automatic O365 user opening, share points according to class division and SSO.
Hosting:

in Switzerland
Categories:

General Administrative , Government, General Business Processes, Software-as-a-Service (SaaS), Chat