ELCA is one of the biggest independent Swiss full-service providers for business and technology solutions, and a leader in the fields of IT business consulting, software development and maintenance, and IT systems integration. ELCA develops high-performing solutions that reduce complexity and costs, help simplify the organization, and increase innovation cycles, business outcome and customer satisfaction. The privately-owned company, with more than 1700 experts, has branches in Lausanne, Zurich, Rapperswil-Jona, Bern, Geneva, Paris, Madrid, Basel, Granada, Mauritius and Ho Chi Minh City (offshore development) and generates an annual revenue of over 193 million Swiss francs.
Herr Jose Gomez

Flurstrasse 62
8048 Zürich
Switzerland

Tel +41 44 456 32 11
marketing@elca.ch
https://www.elca.ch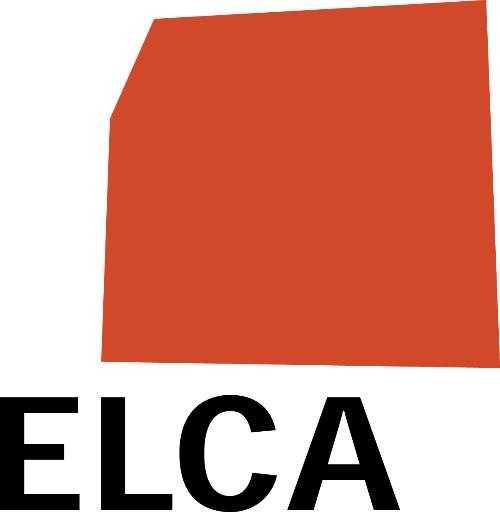 Internships, dissertations and apprenticeships show detailhide detail
Products
ELCA Advisory Services & Consulting show product detailhide product detail
Description:

ELCA's consulting team includes more than 35 experienced consultants, who advise organizations in every sector on implementing their business strategies and reaching their objectives efficiently with the help of the most up-to-date technologies. We define future-proof, coherent IT strategies and business architectures and implement them sustainably in the organization. Our core competencies include strategic IT consulting, digital transformation, business and operational process analysis, business architecture, requirements engineering, change management, programm and project management as well as user experience, quality assurance and test management.
Technology:

Own and partner technologies: https://www.elca.ch/en/partners
Hosting:

in Switzerland
Categories:

General Assessment, Security Assessment, General Consulting, General Business Analytics

IT Services and Consulting Services & Consulting show product detailhide product detail
Description:

Effective and reliable technology solutions are part of our company's DNA. Our specialist Java and .NET team of 400 develops individual web and software solutions tailored to industry and customer needs as well as implementing standard and open source solutions and integrating them into the existing IT landscape – when necessary with the addition of extra functionalities. Thanks to our agile project methodology, we can also make flexible adaptations during the development process and take account of changed requirements, optimizing the solution continuously. In the course of every development we also consider future challenges in operating the solution (DevOps). At the forefront of every solution developed at ELCA is added value for the business and for the user.
Technology:

Java, .Net
Hosting:

in Switzerland
Categories:

General Development Tools, General Development, Desktop, Web
ELCA CLoud Services Services & Consulting show product detailhide product detail
Description:

While our customers concentrate on their core business, our experts take care of the operation and maintenance of IT investments by running and upgrading the solutions continuously. Our maintenance specialists ensure operations run smoothly and that IT applications are always up-to-date. We offer all of our services as modules: operation, support, monitoring, maintenance and further development and apply them to our own solutions as well as to applications that were not developed by us. We can ensure that all company data remains secure within the borders of Switzerland
Technology:

Own and partner technologies: https://www.elca.ch/en/partners
Hosting:

in Switzerland
Categories:

General Cloud (as-a-Service), Infrastructure-as-a-Service (IaaS), Platform-as-a-Service (PaaS), Function-as-a-Service (FaaS)
Mosaic IIM - Intelligent Information Management Product & Cloud Service show product detailhide product detail
Description:

With our longstanding experience in ECM and BPM, we help you to digitalize your content-based business processes. Our IIM ecosystem is built upon the principle of modularity to enable a step-by-step integration, based on your actual needs.

With this flexible and module-based approach, each application can be replaced at will, according to its own life cycle. This approach secures multiple advantages:

It speeds up the implementation of new features as our modules only require customization to be ready to go.

It secures software maintenance, as our applications are regularly upgraded and kept up to date

It enables the easy addition of new features or modules, maintaining full compatibility with both state-of-the-art client and technology

It provides the necessary flexibility to adjust your IIM ecosystem to the growth of your company
Hosting:

in Switzerland
Categories:

Business Process Management / Workflow, Enterprise Content Management (ECM), General Content Management