We are an innovative team focussed on the development of advanced solutions for business transformation, intelligent automation or intelligent intranet.

bee365 supports companies as a reliable partner in consulting, conception and realization of an "Intelligent Workplace" within the Microsoft Cloud (Microsoft 365). With our own products, we extend the Microsoft services with smart and productive software solutions that rely on the basic technologies of Microsoft 365.

Herr Tobias Maestrini | Partner / Developer

Winkelriedstrasse 45
6003 Luzern
Schweiz

Tel +41 41 226 54 70
hello@bee365.ch
https://www.bee365.ch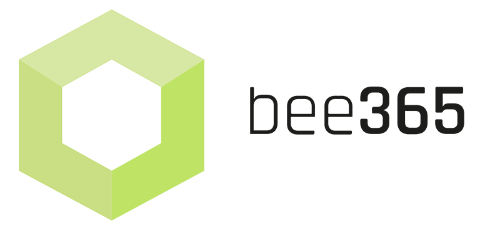 Products
Business Transformation Services & Consulting show product detailhide product detail
Description:

We reliably and expertly support companies in all the necessary steps to design and implement their "digital workplace". Regardless of the type of an organization, we help our customers to gain the necessary momentum with the right tools from the Microsoft Cloud by changing the way of collaborating and communicating.
Technology:

Microsoft 365
Categories:

General Consulting, Trainings, Online Collaboration, Knowledge Management
Intelligent Apps & Automation Software enabled Business show product detailhide product detail
Description:

Based on various technologies, we support companies in creating intelligent apps and workflows or automating business processes and technical sequences along given requirements. Essentially, design-first technologies and code-first technologies are used.
Technology:

Microsoft 365, Microsoft Power Platform, Microsoft SharePoint & SharePoint Framework, Azure Functions
Categories:

Software-as-a-Service (SaaS), Business Process Management / Workflow, Function-as-a-Service (FaaS)
Intelligent Workplace Product & Cloud Service show product detailhide product detail
Description:

In modern collaboration scenarios, well-defined concepts and realization patterns for structuring and organizing information retrieval and information processing is crucial. We design and build efficient portals as well as company hubs, knowledge information management systems and information platforms, based on defined corporate standards.
Technology:

Microsoft 365, SharePoint online, Microsoft Teams
Categories:

General Collaboration, Collaboration Portals, Enterprise Content Management (ECM)