Swiss full-service communication agency specialised in designing and building websites, applications and multimedia campaigns.
Herr Patrick Gross

Altmarktstrasse 96
4410 Liestal
Schweiz

Tel +41 61 927 68 50
p.gross@iwf.ch
http://www.iwf.ch/web-solutions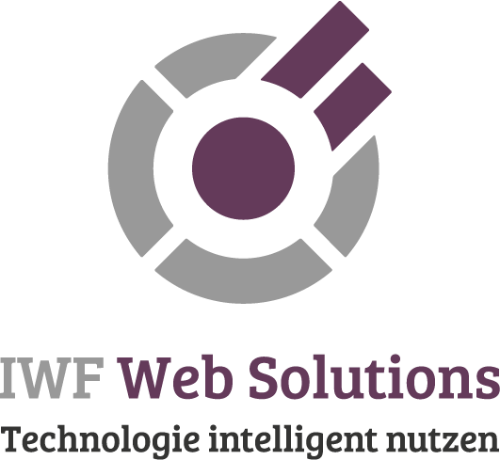 Products
ICT Gesamtlösungen Services & Consulting show product detailhide product detail
Description:

Wir konzipieren massgeschneiderte ICT-Lösungen, setzen Anforderungen mit modernen Technologien um und sichern den laufenden Betrieb nachhaltig. Bei der Aufnahme Ihrer Bedürfnisse betrachten wir Ihr unternehmerisches Umfeld ganzheitlich und stehen Ihnen während allen Projektphasen beratend zur Seite. Durch gezielte Massnahmen ermöglichen wir neue Geschäftsfelder, optimieren bestehende Arbeitsprozesse und automatisieren die digitale Datenverarbeitung.
Technology:

Scrum, Hermes, eCH
Categories:

Government, General Consulting, Business Intelligence, Business Process Management
Web-Entwicklung Services & Consulting show product detailhide product detail
Description:

Das Medium Internet bietet viele Möglichkeiten zur Interaktion und Kommunikation mit verschiedenen Benutzergruppen. Mit einer modernen Webseite von uns erreichen Sie Ihre Zielgruppe blitzschnell und weltweit. Unsere Plattformen und Kundenportale ermöglichen zusätzliche Interaktionen und schaffen dadurch eine nachhaltigere Bindung. Dank skalierbarer Technologien bilden wir ganze Geschäftsmodelle und komplexe Arbeitsabläufe in einer individuell entwickelten Web-Applikation ab. Vollständige Datenmigrationen und unkomplizierte Systemintegrationen runden unser Angebot ab.
Technology:

HTML5, CSS3, JavaScript, PHP, Linux, Drupal, Symfony2, Sencha ExtJS
Categories:

Web Content Management (WCM), Online Collaboration, Software for Engineering, Mobile
Multimedia Services & Consulting show product detailhide product detail
Description:

Eine starke und einheitliche Präsenz über mehrere mediale Kanäle wird immer wichtiger. Wir gestalten Ihren visuellen Auftritt für Druck und digitale Medien, übernehmen die technische Umsetzung und koordinieren die Produktion. Als Agentur bieten wir transparente und vielseitige Systeme zur Verwaltung Ihrer Druckvorlagen (Web-to-Print) und Durchführung umfassender Marketing-Aktionen über verschiedene mediale Kanäle (Crossmedia, Newsletter).
Technology:

Adobe PhotoShop, Illustrator, InDesign
Categories:

Web Design (HTML, CSS, JavaScript, etc.), Desktop Publishing, User Experience Design, Advertising