For 20 years we have been refining Microsoft solutions and supporting the digital transformation of your company.

Our experts advise you on the industry-specific implementation. We focus on the energy industry, the financial sector and the public sector.

Our developers create tailor-made specialist applications in the cloud. With modern frameworks we enable you to use bots, artificial intelligence and IoT.
Frau Sandra Widmann | Lead Marketing & Communication

Schanzenstrasse 4c
3008 Bern
Schweiz

Tel 031 560 88 88
info@isolutions.ch
http://www.isolutions.ch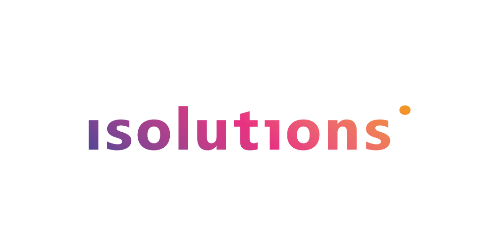 Products
Digital Transformation Services & Consulting show product detailhide product detail
Description:

Start with the digital evolution in your company. From cultural change to technological implementation, we will accompany you in the process.

Successful digital transformation is the key to tomorrow's success in all industries. All aspects of your company are important. The business models and business processes, methodical competencies, the culture and last but not least the effective use of technology. We analyze the status quo of your company and pick you up where you are. In doing so, we take into account the size, the industry and the digital maturity level of your company.
Technology:

Applications for customer processes & productivity, Individual solutions, IoT, AI, Big Data
Hosting:

available in Switzerland
Categories:

General Consulting, General Development, General Collaboration, General AI, General Internet of Things (IoT),
With Dynamics 365 closer to your customers Product & Cloud Service show product detailhide product detail
Description:

We support you from the introduction of a CRM solution up to the lived customer orientation.

Create a customer experience that sets you apart from your competitors. By integrating marketing, sales and customer service processes, we work with you to create a 360° customer view. We support you in addressing your customers in an individual and relevant way, so that you can achieve higher customer satisfaction and generate additional revenues.
Technology:

Dynamics 365, Marketing Automation, Integration Office 365, AI, Data Mining
Hosting:

available in Switzerland
Categories:

Microsoft Dynamic, General Marketing, Sales Management, Customer Relationship Management (CRM), Data Mining
Modern Workplace Product & Cloud Service show product detailhide product detail
Description:

We support you on the way to the digital workplace.

Working has changed with the digitalization of our environment. Our mission is to find and implement the right solution for the modern workplace in your company.

We show you all available options: From implementation with Office 365 and Sharepoint with on-board resources to industry-specific corporate platforms for the highest standards of compliance and data protection. For many companies it is interesting to get the modern workplace as a cloud service.

We would be happy to advise you personally. In a structured process, we work together to realise the potential for the digital workplace in your company. Together we create your modern workplace, which makes you more efficient and flexible.
Technology:

Intranet, ahead, Sharepoint, QMS, DMS, Workplace as a Service, Cloud Services, Power Apps
Hosting:

available in Switzerland
Categories:

General Cloud (as-a-Service), Infrastructure-as-a-Service (IaaS), General Collaboration, Collaboration Portals, General Knowledge Management