Unic is a leading European provider of integrated e-business solutions. Working together with our customers, we identify and exploit strategic opportunities in the digital world, in order to create a consistent customer journey with a unique experience.

Founded in Switzerland in 1996, the company now has 280 employees in the digital marketing and digital commerce sectors who develop interactive solutions centred on the customer experience. At our offices in Berne, Karlsruhe, Munich, Vienna and Zurich, and our development centre in Wrocław, we are committed to fulfilling the wishes and requirements of our customers. To achieve this, our consulting, creation, implementation and operations teams work together hand-in-hand.

Selected customers include Audi, Bridgestone, BEKB (Berner Kantonalbank), Caritas, Coca-Cola, Coop, Credit Suisse, Die Schweizerische Post, HORNBACH, JURA, Kanton Bern, Mammut, Manor, PKZ, Rhätische Bahn, SBB, Suva, Swisscom, UBS, Universität St. Gallen (HSG), Victori
Baslerstrasse 60 / Belpstrasse 48
8048 / 3007 Zürich / Bern
Schweiz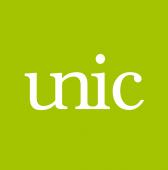 Internships and dissertations show detailhide detail
We offer internships
We offer positions for dissertations

Products
E-Commerce & Online-Shops Services & Consulting show product detailhide product detail
Price:

on request
Description:

We support you in the analysis, concept and execution of your e-commerce activities. With an interdisciplinary team of specialists, we focus on digitalising your shop shelves and presenting them on the internet to their best advantage. At the same time, we define and implement efficient operating processes.
Technology:

Magento, Hybris, Heiler, Webshere, IBM Websphere, Celum, Fredhopper, Prediggo
Categories:

Online Shops, General E-Commerce, General Marketing
Link: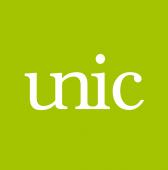 Websites & Portale Services & Consulting show product detailhide product detail
Price:

on request
Description:

We produce websites that reflect your business aims and the needs of your target groups. Multilingualism, personalisation or publication on various channels, such as mobile, print or email – we fulfil your requirements with established content management systems and by developing sophisticated technological solutions.
Technology:

Sitecore CMS(.Net), Adobe® CQ WCMS(Java), TYPO 3, SharePoint
Categories:

Web Content Management (WCM), General Consulting
Link: