We humanise the digital.
We create digital solutions that merge technology and user needs. Always having the big picture in mind: We explore opportunities, we outline scenarios, we design and develop digital solutions, we enrich them with valuable content, we measure, we reflect, continuously evolve the solutions and we ensure scalable operation.
Baslerstrasse 60, 8048 Zürich
Waldeggstrasse 42B 3097 Bern-Liebefeld
Schweiz

info@unic.com
https://www.unic.com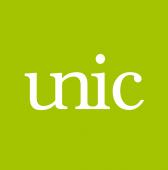 Products
Commerce: fast, complex and full of opportunities Services & Consulting show product detailhide product detail
Price:

on request
Description:

Rely on our 20 years of expertise when implementing your e-Commerce solution: we will seamlessly accompany you in your e-Commerce project from the initial idea to the project stable operation.

You want to digitalise your complex Sales and Logistics processes and at the same time offer your customers an easy purchasing experience? We are an ideal partner for you as we can manage cross- channel customer experience.
Technology:

Magento, SAP Commerce (Hybris), Drupal Commerce, Sitecore Commerce, Akeneo & Celum
Hosting:

available in Switzerland
Categories:

General E-Commerce, Online Shops, User Experience Design (UX), Product Information Management (PIM), Digital Asset Management (DAM)
Link: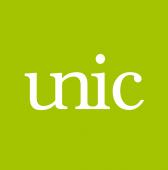 Experience Platforms Services & Consulting show product detailhide product detail
Price:

on request
Description:

Digital Marketing – data-based decisions
Is your message where the customer is? Marketing has never been easier to measure. And that is precisely why complexity is increasing.

Cleverly segmented analyses are the basis for online marketing that is aimed precisely at the target group: Users in the information phase of their user journey have fundamentally different needs than users who are already about to make a decision. We orchestrate your channels and messages into a powerful marketing mix.
Technology:

Sitecore, Adobe Marketing Cloud, Drupal, Contentful
Hosting:

available in Switzerland
Categories:

Web Content Management (WCM), General Consulting, General Content Management, User Experience Design (UX), Enterprise Content Management (ECM)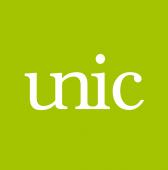 Hosting – Your web application in safe hands Product & Cloud Service show product detailhide product detail
Description:

Managing hardware, high-available operations and continuous improvement: We run your web application.
Three factors are essential for hosting and running web applications: availability, performance and security. We will assume the responsibility for this, so that you can fully concentrate on the content of your web site.

Our private public hosting is certified according to ISO 27001:2013. Convince yourself of the high security of our offer with our certificate.

Whether your web application is hosted in our data centre (Unic Private Cloud), in Amazon Web Services (Cloud Computing Services) or in your own data centre (Application Operation), we are the experts in the operation of digital marketing and e-commerce systems.
Technology:

SAP Commerce Cloud (Hybris), Magento, Akeneo, Drupal, Sitecore, Adobe AEM and ServiceMix.
Hosting:

available in Switzerland
Categories:

Container Platforms, Infrastructure-as-a-Service (IaaS), Dedicated Private Clouds