We are convinced that consulting in the fast-moving technology world can only perform optimally, if the client and the service provider realize a project together. Therefore, it is important for us to explore the real requirements, develop solution proposals and adapt them to the existing system architecture with the help of the best technological tools. rhyno solutions has key competencies in the areas of SAP technology consulting, dialog-oriented business solutions (chatbots) and software development (SaaS).

rhyno solutions is a Schaffhausen-based technology startup and part of the exclusive Google Startup Program.
Herr Carim Chenna | Co-Founder

Vorstadt 42
8200
8200 Schaffhausen
Switzerland

info@rhyno.ch
https://www.rhyno.ch



Internships, dissertations and apprenticeships show detailhide detail
We offer internships
We offer positions for dissertations

Contact: Herr Carim Chenna
info@rhyno.ch

Products
Conversational AI Solutions Product & Cloud Service show product detailhide product detail
Description:

Chatbots are currently becoming a real competitor for apps. They are independent of operating systems and can be operated via their conversational interface using voice, text or images. Chatbots can be integrated on all common messaging channels, web messaging and many more, where they communicate scalably with a large number of users.

rhyno solutions developed "Sophie", your assistance for all HR topics. As your partner for digital transformation in the area of chatbots, we integrate Sophie into your existing system landscape and generate real added value for your company. Don't miss the chance and contact us today to enter a new era of user & employee experience.

Hosting:

in Switzerland
Categories:

Chatbots, General Office Automation, Software-as-a-Service (SaaS), Office Suites, Business Process Management / Workflow
Link: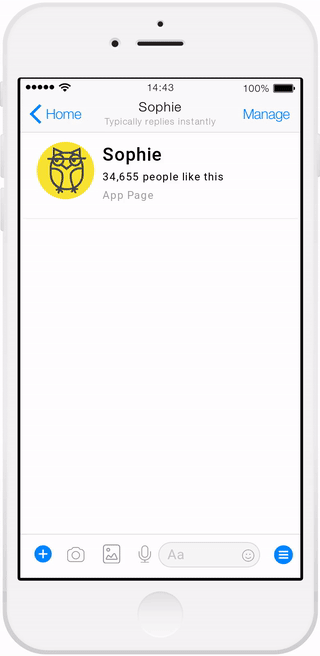 Expense Management Solutions Product & Cloud Service show product detailhide product detail
Description:

Scan the receipt, save it, and Edi takes care of the rest - from compliance checks to automatic expense approval. Whether on the go via app or chatbot or in the office on the desktop.

Together with HR Campus, rhyno solutions launches the new SaaS solution "Edi - your clever expense collector" - Also available as white label!
Edi is a 100% cloud-based expense solution and manages all data in Switzerland. The tool checks submitted receipts via audit trail for completeness and compliance and then automatically releases the expenses defined by you. Edi is compatible with all HR Campus HR software solutions and a true friend of Sophie.
Hosting:

in Switzerland
Categories:

Text Analytics & NLP, General Business Processes, General Integration, Software-as-a-Service (SaaS), General Office Automation
Link: