Simply PiNUS.ch - accounting software for SMEs and agriculture since 2001

Pinus AG, based in eastern Switzerland, offers an accounting software that is individually adapted to the needs of SMEs and agriculture. In addition to the popular software, we offer a wide range of fiduciary services and consulting for self-employed and legal entites.
With our broad expertise in fiduciary and software, we never leave you alone with softwareproblems.
We are constantly developing ourselves and our software. Our newest one - PiNUS21 - even easier and safer, as software-as-a-service.

Andrea Padrun | Geschäftsleitung

Dorfstrasse 48
8542 Wiesendangen
Schweiz

Tel 052 320 90 30
info@pinus.ch
https://www.pinus.ch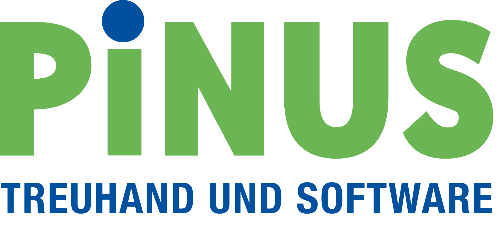 Products
PiNUS21 - accounting package Product & Cloud Service show product detailhide product detail
Price:

from CHF 180.00/year
Description:

With PiNUS21, we developed our proven accounting software and expanded it to the needs of Swiss trade, small businesses / SME's, associations, cooperatives and Swiss agriculture.
Contact management, VAT accounting, e-banking with account reconciliation, extensive investment inventory and finally everything correctly booked in your accounting - further functions will follow.

As a browser solution, you will have access to your accounting data anywhere and anytime. Allow your trustee an easy and uncomplicated access to your date - without data exchange.
Compile your personal accounting package with our configurator and expand it as you like. It's easy and cost-transparent.

PiNUS21 - even easier and safer - as software-as-a-service. Without data exchange and software installation. Hosting and data backup in a certified Swiss data center.
Technology:

software-as-a-service (SaaS), browser and operating-system independent, cloud solution, hosting and data security in Switzerland
Hosting:

in Switzerland
Categories:

Accounting , Software-as-a-Service (SaaS), E-Banking , General Administrative , General Office Automation
Link: