With its nest Taxes product, KMS AG is the leading provider of business solutions for cantonal and municipal tax administrations in German-speaking Switzerland. The development of tax applications is the core competence of KMS AG.

For the past 35 years, 120 clever employees at Kriens / LU, Matzingen / TG and Zurich locations have been committed to innovative, high-quality software. According to kununu (kununu.com), KMS is one of the most popular employers.
Herr Armin Arnegger | CEO

Zumhofstrasse 10
6010 Kriens
Schweiz

Tel 041 329 80 60
armin.arnegger@kms-ag.ch
https://www.kms-ag.ch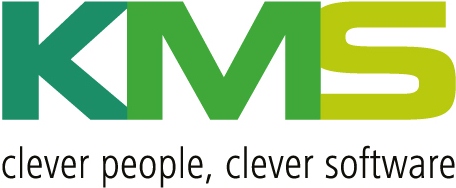 Internships, dissertations and apprenticeships show detailhide detail
We offer positions for dissertations
We offer apprenticeships

Products
NEST Steuern Services & Consulting show product detailhide product detail
Description:

nest Taxes encompasses the entire tax process and maps all types of taxes. nest is flexible and can be adjusted to meet a wide variety of needs. nest can be used at the cantonal and communal levels, as well as in the network (data center).

nest was developed in close cooperation with the cantons. With approximately 3.3 million residents (14 cantonal tax administrations, cities such as Winterthur and Zurich as well as approximately 200 municipal tax offices) and the resulting tax substrate (more then 50 billion), nest has gained substantial economic importance.

nest is developed based on the latest technologies (.NET and C #). It represents a highly modern, widespread and always up-to-date software.
Technology:

.NET und C#
Categories:

Government, Business Intelligence, Business Process Management, .net, General AI