Acklin und Partner is a modern and independent insurance broker offering private individuals the ability to compare insurances quickly and easily. In addition, Acklin und Partner supports customers with a comprehensive online guide on insurance and uncomplicated customer service - from completing an insurance to termination and changing between insurance products. Contracts are concluded directly between the customer and the respective insurance company, while Acklin und Partner assumes the administrative responsibility. Through efficient processes and independent insurance comparisons, customers have the opportunity to save both effort and costs.
Mr. Yves Acklin | CEO

Baarerstrasse 43
6300 Zug
Schweiz

Tel +41 71 983 38 58
https://www.bytez.ch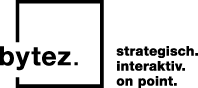 Products
Versicherungsratgeber versicherung-schweiz.ch Software enabled Business show product detailhide product detail
Description:

Online guide to insurance in Switzerland. The details of various insurance policies are difficult for consumers to grasp. With our guide, we provide assistance with numerous insurance topics and answer frequently asked questions. With Versicherung-Schweiz.ch you are well informed and always up to date.
Technology:

PHP, Laravel, JavaScript, AngularJS, MySQL, MariaDB, HTML, CSS, Nginx
Hosting:

available in Switzerland
Categories:

Insurance, Business Process Management / Workflow, Online Collaboration, Web

Vergleichsportal für Versicherungen 1a-versichert.ch Software enabled Business show product detailhide product detail
Description:

Swiss comparison portal for insurances. Today the wide range of insurance companies and their products for consumers are hard to compare. Which insurance offers you the best scope of services at the best price? We provide an independent comparison of leading insurance companies and their rates. With 1A-Versichert.ch you will find the best insurance for your needs.
Technology:

PHP, Laravel, JavaScript, AngularJS, MySQL, MariaDB, HTML, CSS, Nginx
Hosting:

available in Switzerland
Categories:

Insurance, Business Process Management / Workflow, Online Collaboration, Web