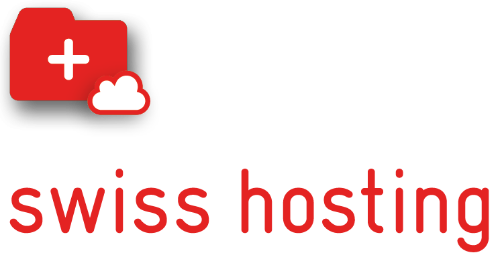 GDPR, Privacy Shield and Cloud Act: Not an easy landscape to navigate. The new swiss hosting label provides clarity and guarantees that data does not leave Switzerland. This allows companies whose business depends on the secure handling of sensitive data to offer customers their services with maximum integrity.
The move to the cloud together with the introduction of the GDPR clearly showed the increasing importance of the location of data storage. It therefore made sense to create a quality seal in the tradition of swiss made.
However, the location of storage alone is not the only critical factor; Swiss companies must store their data in Swiss hands and according to Swiss law. Subsidiaries of foreign companies as well as Swiss companies held by foreign entities are not eligible.
swiss hosting is the rebranding of hosted in switzerland, which was introduced at the end of 2018. This label quickly became very popular – initially for software-as-a-service (SaaS) offerings that are hosted in switzerland. Within a short time, more than 100 companies decided to use the new variant, and swiss made software received extremely positive feedback. This feedback also included the request to offer hosted in switzerland as a separate label.
This step now follows: swiss hosting was evolved from the swiss made software label and is offered exclusively to members of swiss made software. swiss hosting is aimed at Swiss SaaS providers and hosting companies. A broad range of Swiss hosting and cloud providers, whose voices are included below, have been involved from the outset.
As the cloud is still a very young concept, there has been no point of reference to define "Swissness" in this area up to now. swiss hosting was thus developed with the aim of creating a seal of quality comparable to swiss made. To guarantee the integrity of this statement, we developed a special contract in close consultation with the label holders. The contract also includes contractual penalties in the event of abuse, which was a clearly demand from the members.
swiss hosting can optionally be used in combination with swiss made software. However, the companies must declare the intended use and agree to the relevant conditions.
In the age of data scandals, GDPR, Privacy Shield and other cryptic legal requirements, swiss hosting provides clarity. This is also confirmed by lawyer Simon Schlauri, who was involved in the development of the contract: "With swiss hosting, you don't have to worry that foreign companies can provide your data to their governments."
At its core, this is all about a clear promise: your data stays in Switzerland!