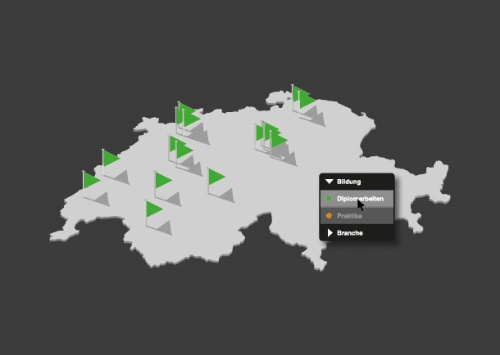 Finding the right intern is not always easy. The same holds true for students trying to find the right place to do their thesis at. To make things easier swiss made software now offers an interactive webmap. The new service is launched in cooperation with ICT-Berufsbildung Schweiz.
This way the more than 220 swiss IT companies bearing the swiss made software label make themselves visible to the next generation of ICT talents. The new webmap allows for filtering using a number of defined criteria. The initiative lies with the student though. The service itself is free of charge and is part of our service. 
You can find the map here.
To advertise the launch flyers will passed out at a number of universities throughout Switzerland.
The flyers can be found here.
The map has a few additional functionalities as well: Users can look for specific companies by name or search for specific products and services. In other words the webmap is a handy tool to find the right partner from the swiss made software cosmos.