YMC AG | Game Changing Software Solutions

YMC develops digital concepts and software solutions for ambitious customers. Our favorite languages are PHP/Symfony and Java/Spring.

We manage projects with traditional and agile methodologies and stress the importance of internal and external knowledge management.

YMC was founded in 2001 and employs 30 specialists in the fields of software development, project management, UX/design and digital marketing.
Sonnenstrasse 4
8280 Kreuzlingen
Schweiz

Tel +41 71 508 24 81
hallo@ymc.ch
https://www.ymc.ch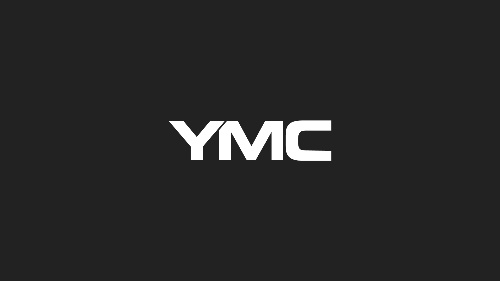 Products
Flinkwerk - Das DevOps-Produkt Product & Cloud Service show product detailhide product detail
Price:

Auf Anfrage
Description:

Das Flinkwerk ist ein DevOps-Produkt, in dem du voll automatisiert Software entwickeln und bereitstellen kannst. Das Flinkwerk liegt in der Cloud und Programmierer können sofort gemeinsam am Code arbeiten. Sie können auf ihrem lokalen Rechner mit nur einem Befehl dieselbe Laufzeitumgebung installieren, wie im Produktiv-System. Ausserdem können sie oder Systemadministratoren jederzeit neue Laufzeit-Komponenten als Container hinzufügen sowie die Build- und Deployment-Routinen ändern und neue konfigurieren. Im Produktivbetrieb ist das Flinkwerk hoch skalierbar und das Load Balancing sorgt für höchste Verfügbarkeit. Durch ein unterbrechungsfreies Deployment entstehen bei Software-Updates keine oder für Legacy-Applikationen extrem verkürzte Downtimes. Das Flinkwerk integriert Tools wie Git oder Docker und u.a. Clouds von Amazon (AWS), Microsoft (Azure) oder eine private Cloud. Mehr erfährst du auf https://www.flinkwerk.com.
Technology:

Docker, Git, GitLab, Rancher
Hosting:

available in Switzerland
Categories:

General Cloud (as-a-Service), Platform-as-a-Service (PaaS), Container Platforms, Dedicated Private Clouds, Cloudserver/Virtual Machine
Innovation als Service Services & Consulting show product detailhide product detail
Description:

Our mission is to simplify complex technical challenges for our customers so that they achieve their business goals more efficiently.
Technology:

Linux, PHP/Symfony2, eZ Publish, Magnolia, Drupal..., React, LESS, jQuery..., Java...
Hosting:

available in Switzerland
Categories:

User Experience Design, Enterprise Content Management (ECM), General Consulting, General Frameworks and Components, General Internet of Things (IoT)
Link:
Transformation als Service Services & Consulting show product detailhide product detail
Description:

Transformation ist die Kunst der Innovation.

In allen Phasen und Bereichen des Business-Zyklus ist unser eingespieltes Team die helfende Hand für das Geschäftsmodell unserer Kunden. Als Mentor und Macher stehen wir in der frühen Phase des Ideen-Brainstorming zur Verfügung, wie auch beim Betrieb einer hoch performanten Internet-Applikation.

Kunden-Projekte setzen wir iterativ als Minimum Viable Product (MVP) um: Mit niedrigem Investment für den maximalen Erfolg bei minimalem Risiko wird eine erste taugliche Lösung entwickelt und stetig erweitert.

Wir bringen ein breites Spektrum an Wissen und Erfahrung aus über 750 digitalen Kundenprojekten ein.

Höhere Geschwindigkeit und Risikoreduktion erreichen wir durch Runterbrechen grosser Vorhaben in organisatorisch und technologisch "verdaubare Schritte".

Mit stetigem Erkenntnisgewinn gleichen wir gemeinsam mit unseren Kunden in kleinen Schritten die Geschäftsziele mit der technologischen Machbarkeit ab.
Technology:

PHP/Symfony2, React, Java, Lean, Agile, DevOps, Docker, Rancher, Git, GitLab
Hosting:

available in Switzerland
Link: