YMC AG | Making Digital Happen

> innovation
As an all-round enabler, we are available to management and IT as embedded experts, with service & support or for insourcing. We can implement projects ourselves, or guide other agencies and make our infrastructure available.

> transform
Are you wondering how to make your company fit for the digital market of the future? We analyze and develop strategic solutions and business models for the digital consumer

> implementation
Tailored IT solutions for unique customers who want to stand out from the crowd. We work with open technologies and our solutions are standards-compliant and scalable. In this way you avoid lock-in effects and reduce costs in the long term.
Sonnenstrasse 4
8280 Kreuzlingen
Schweiz

Tel +41 71 508 24 81
hallo@ymc.ch
https://www.ymc.ch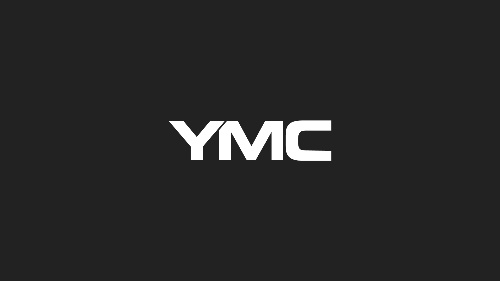 Products
Kollofy - the DevOps platform Product & Cloud Service show product detailhide product detail
Price:

Please contact us!
Description:

Kollofy is a DevOps product in which you can develop and deploy software fully automatically. Kollofy is in the cloud and programmers can immediately work together on the code. You can install the same runtime environment on your local computer as in the production system with just one command. In addition, you or system administrators can add new runtime components as containers and change the build and deployment routines and configure new ones at any time. Kollofy is highly scalable in productive operation and load balancing ensures maximum availability. Thanks to uninterrupted deployment, there are no downtimes for software updates, or extremely short downtimes for legacy applications. Kollofy integrates tools such as Git or Docker and clouds from Amazon (AWS), Microsoft (Azure) or a private cloud. You can find out more at https://www.kollofy.com.
Technology:

Docker, Git, GitLab
Hosting:

in Switzerland
Categories:

General Cloud (as-a-Service), Platform-as-a-Service (PaaS), Container Platforms, Dedicated Private Clouds,
Link:
Innovation as Service Services & Consulting show product detailhide product detail
Description:

Innovation is a learning principle.

Our mission is to simplify complex technical challenges for our customers so that they achieve their business goals more efficiently.
Technology:

PHP/Symfony2, React, Lean, Agile, DevOps, Git, GitLab
Hosting:

available in Switzerland
Categories:

User Experience Design (UX), Enterprise Content Management (ECM), General Consulting, General Frameworks and Components, General Internet of Things (IoT)
Link:
Transformation as Service Services & Consulting show product detailhide product detail
Price:

Contact us!
Description:

Transformation is the art of innovation.

In all phases and areas of the business cycle, our well-rehearsed team is the helping hand for our customers' business models. As a mentor and doer, we are available in the early phase of brainstorming ideas, as well as when operating a high-performance Internet application.

We implement customer projects iteratively as a minimum viable product (MVP): With a low investment for maximum success with minimum risk, an initial suitable solution is developed and constantly expanded.

We bring a wide range of knowledge and experience from over 750 digital customer projects.

We achieve higher speed and risk reduction by breaking down large projects into organizationally and technologically "digestible steps".

With constant knowledge gain, we work together with our customers in small steps to compare business goals with technological feasibility.
Technology:

PHP/Symfony2, React, Lean, Agile, DevOps, Docker, Git, GitLab
Hosting:

available in Switzerland
Categories:

Product Lifecycle Management, General Content Management, General E-Commerce, General Development, General Consulting
Link: