PRODYNA is an innovative IT consulting company that supports companies in digitizing their processes. With around 400 employees, PRODYNA is represented by branches in the most important European economic regions. In its portfolio, PRODYNA combines the skills and experience of a creative agency, an IT consultancy, an IT integrator and a cloud-based hosting and support provider into a highly efficient and cost-effective full-service partner. For almost two decades, PRODYNA has been supporting global companies with innovation, strategy, custom software and all associated hosting, support and management processes. At prodyna.ch you will find a selection of our extensive customer references.
Frau Miriam Kunz | Managing Director

Grosspeteranlage 29
4052 Basel
Schweiz

Tel 044 532 35 90
miriam.kunz@prodyna.com
https://www.prodyna.ch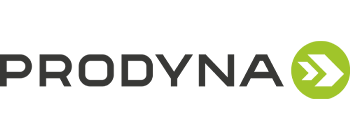 Products
Cloud Native Computing Services & Consulting show product detailhide product detail
Description:

Digitalization is increasingly becoming the focus of many companies and often pushes established IT processes and architectures to their limits. Fast and efficient implementation of digital solutions is becoming the key to business success. Cloud Native Computing has established a new approach for the development and operation of modern software systems, which can also help your company to succeed in "digital business".
Technology:

Microsoft Azure, Amazon Web Services, Kubernetes
Categories:

General Programming, General Cloud (as-a-Service), General Consulting
Custom Software development Services & Consulting show product detailhide product detail
Description:

Fast - efficient - high quality - our customers receive everything from a single source. From professional planning, conception, implementation to operation, we offer individually tailored solutions. We constantly take care of the needs of our customers in terms of development and operation. PRODYNA develops software tailored to the customer's business processes. Our qualified software architects and developers support you in designing the right architecture and develop the optimal solution with the right selection of technologies. Clear architectural concepts and straightforward software design guarantee future security. In contrast to off-the-shelf software, this approach offers a high degree of flexibility and minimal reaction time to changing or new requirements - without running the risk of vendor lock-in. If necessary, we operate and monitor the applications according to service levels agreed with the customer.
Technology:

Java, .Net, Angular, Spring Boot, Go, React
Hosting:

available in Switzerland
Categories:

General Consulting, General Development, General Programming, Web
Enterprise Portal Development Services & Consulting show product detailhide product detail
Description:

Due to globalization and working from home, an efficient exchange of information within the company is becoming more and more important. PRODYNA has many years of experience in building intranet or internet portals for global companies. PRODYNA has been working with Liferay as a portal technology provider since 2006 and is one of the largest Liferay partners in Europe with its Multinational Platinum status. In addition to that, PRODYNA has a longterm partnership to Magnolia and is able to customize, develop and host a portal or a platform in regards to your needs and with the most worthful technology for your requirements.
Technology:

Liferay, Magnolia, Spring Boot, Angular, .Net, Java
Categories:

General Programming, Open Source, General Consulting, General Content Management