We give our customers around the world a head start in implementing their digital vision by combining strategic, design and technological disciplines.
With extensive technological, methodological and professional expertise as well as a user-oriented approach, we conceive, design, develop and operate digital applications and systems that create measurable added value for the company and the users.
Optimization, security, acceptance and sustainability play a key role in this. The results are long-standing, trusting collaborations with our customers, who have chosen us as a strategic partner for their digital transformation.
Frau Miriam Kunz | Managing Director

Grosspeteranlage 29
4052 Basel
Schweiz

Tel 044 532 35 90
miriam.kunz@prodyna.com
http://www.prodyna.ch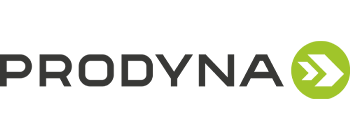 Products
Cloud Native Computing Services & Consulting show product detailhide product detail
Description:

Digitalization is increasingly becoming the focus of many companies and often pushes established IT processes and architectures to their limits. Fast and efficient implementation of digital solutions is becoming the key to business success. Cloud Native Computing has established a new approach for the development and operation of modern software systems, which can also help your company to succeed in "digital business".
Categories:

General Programming, General Cloud (as-a-Service), General Consulting
Individualsoftwareentwicklung Services & Consulting show product detailhide product detail
Description:

Fast - efficient - high-quality - everything from a single source. From professional planning, conception and implementation to commissioning. We develop future-oriented software solutions that are individually tailored to your business processes.
Hosting:

available in Switzerland
Categories:

General Consulting, General Development, General Assessment, Web
Services & Consulting Services & Consulting show product detailhide product detail
Description:

Due to globalization and working from home, an efficient exchange of information within the company is becoming more and more important. PRODYNA has many years of experience in building intranet or internet portals for global companies. PRODYNA has been working with Liferay since 2006 and is one of the largest Liferay partners in Europe with its Multinational Platinum status.
Categories:

General Programming, Open Source, General Consulting, General Content Management