NEURON AG - Neuron offers innovative solutions in the domain of Utility communications. This include simulation systems, protocol stacks and Utility grade networking devices like Gateways and Data Concentrators installed at Substations. We are industry leaders in Powerline communication analysis solution with flagship nBox-Tool (https://neuron.swiss/nboxtool.htm).
Based in Brugg, our products are used in more than 20 different countries around the globe, including several of the largest European Utilities.
We are constantly engaged in technology definition through our participation in industry standards and working with Utility customers; defining path for others to follow.
Mr. Manu Sharma | CEO

Badenerstrasse 9
5200 Brugg
Switzerland

Tel +41 56 560 3685
info@neuron.swiss
https://www.neuron.swiss


Products
nBox-Tool Software enabled Business show product detailhide product detail
Description:

Noise analyzer, signal analyzer, packet/frame sniffer, packet analyzer, data logger, protocol analyzer:
These are some of the various manners in which our customers use this versatile tool that offers value to every stakeholder in narrowband PLC or RF communication market. Utilities, device vendors, test-labs and research institutes, all use nBox-Tool in various development as well as field validation projects.
Technology:

G3-plc und PRIME-PLC
Categories:

General Assessment, Testing, General Development Tools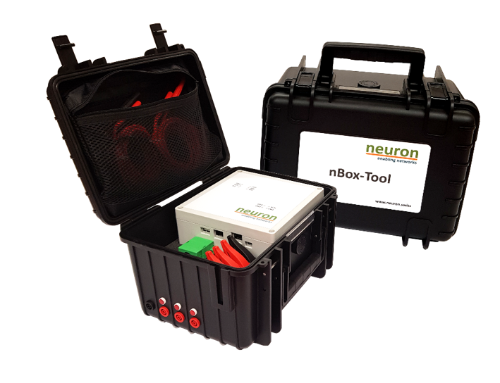 nBox-SG (Substation Gateway) Software enabled Business show product detailhide product detail
Description:

Ready for installation in Substations for a Smart Metering rollout, there is always the right combination of interfaces to choose in a nBox-SG, that would meet data backhaul requirements for your rollouts.
The multi-protocol support of G3-plc Coordinator and PRIME v1.4 Base Node coupled with flexible licensing models makes the nBox-SG equally useful to device vendors to help complete their SmartGrid offering or build their own Metering Data Concentrator.
Technology:

G3-plc and PRIME-plc
Categories:

Embedded systems/software, Software for Engineering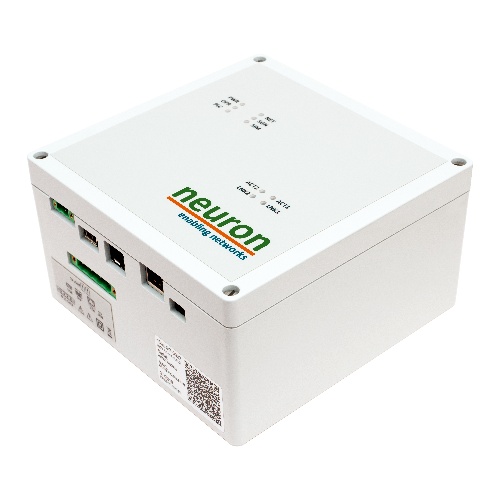 nRepeater Software enabled Business show product detailhide product detail
Description:

The nRepeater is a network scalability enabler.
There are multiple form-factors to enable diverse installation possibilities :
10cm x 10cm x 6cm enclosure (3-ph variant) enables installation in constrained spaces with limited scope for additional devices.
Integrated in Smart Grid Module for live installation on bus-bars. Enables seamless integration with other equipment in Street Distribution Cabinets
(See field installation picture)
Technology:

G3-plc and PRIME-plc
Categories:

Software for Engineering, Embedded systems/software