We are a Swiss university spin-off that develops solutions in the field of networking and cybersecurity - with a focus on pragmatism. That means we are not looking for the most comprehensive solutions, but the most effective ones.
Dr. Tim Senn

Gerberstrasse 4
4410 Liestal
Schweiz

info@narrowin.ch
https://narrowin.ch


Internships, dissertations and apprenticeships show detailhide detail
We offer internships
We offer positions for dissertations

Products
narrowin endpoint segmentation Product & Cloud Service show product detailhide product detail
Description:

Easy to hack, hard to patch: Protect vulnerable endpoints plug & play.

Our solution for micro-segmentation makes it possible to secure vulnerable devices and systems (e.g. legacy/unpatchable devices or devices without embedded security) with comparatively low costs and minimal effort. It offers direct protection against ransomware attacks. Typical use cases are medical devices, OT systems, research devices, Facility IoT etc.

Hosting:

in Switzerland
Categories:

Network Security, Firewall, General Security, Security Assessment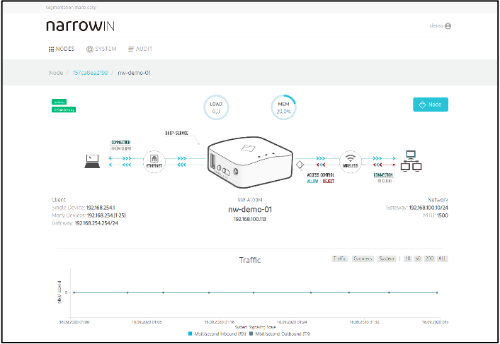 narrowin lightweight SDN Product & Cloud Service show product detailhide product detail
Description:

State-of-the-art network designs at minimal cost.

Our "lightweight SDN" approach offers the possibility to build secure and efficient networks without high costs and complexity. The proprietary platform for network management includes modern security concepts (zoning, NAC, etc.) out-of-the-box, as well as self-service features, automation and standard integrations. These advantages are combined with the unique price/performance ratio of Mikrotik hardware. The solution significantly simplifies network operation and relieves the strain on network and security personnel - without compromising on security and performance requirements.
Categories:

General Infrastructure, Network Security, General Security, Security Assessment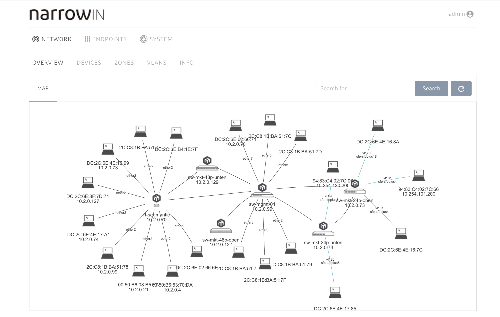 Network Segmentation Services & Consulting show product detailhide product detail
Description:

Analysis, design and implementation of a secure network architecture. Central design aspects are usually:
– Segmentation / zoning according to security levels
– Strong focus on endpoint security
– Use and build on the existing system landscape and tool chain
– Build automation & self-service to ensure efficient network operations
Categories:

Security Assessment, General Integration, General Security, Network Security, Firewall