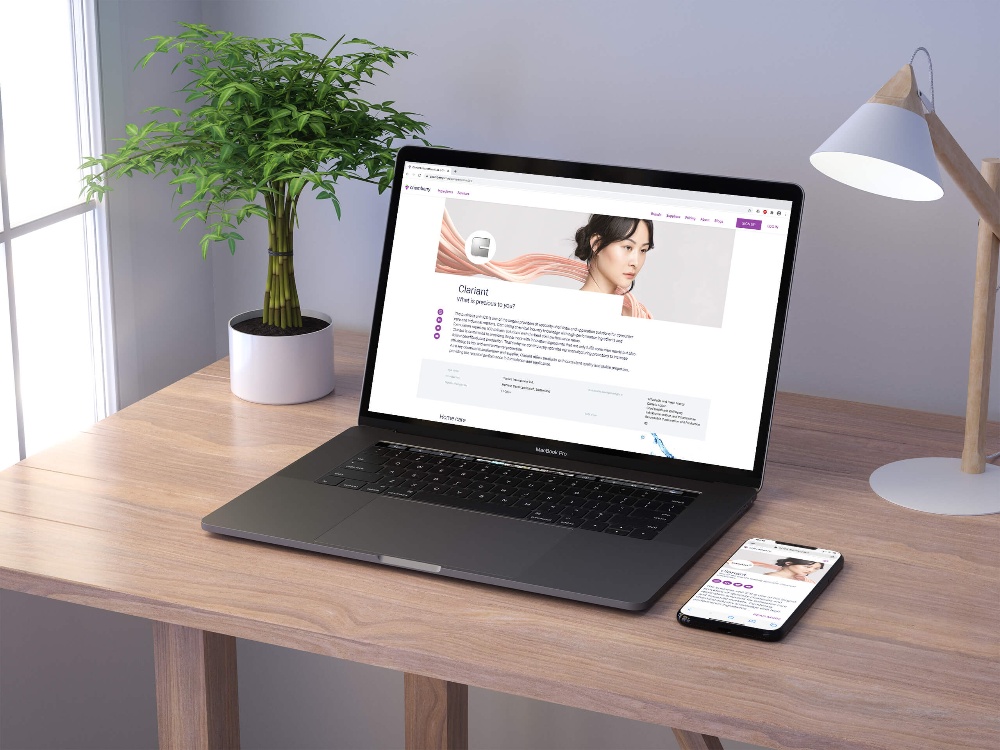 It is becoming increasingly important (and at the same time more difficult) for chemical companies to market their products online. Together with our partner Covalo AG (formerly know as Chemberry by Clariant) we developed and introduced an innovative marketing platform for chemical products. Based on Karakun's HIBU platform, Covalo makes it easy to find chemical ingredients (including state-of-the-art functionality like facetted search, auto-complete, intelligent proposed corrections, bookmarking, etc.) and to get in touch with suppliers.
The platform, operated on the Amazon cloud AWS, has a rapidly growing user base and over 40,000 registered products. Regular web crawling ensures that data are continuously updated, reducing manual effort and costs for manufacturers, and giving buyers access to up-to-date information.
The USP of Karakun in this project was a mix of comprehensive expertise from different areas. While the UX team from the very start focused the project on the user, our specialists in the areas of language technology, search and software engineering ensured that customer requirements were implemented on time and within budget, using an agile approach. Karakun provides further development and maintenance of the application as well as support regarding the technical operation, customer onboarding and users. Software-related measures for search engine optimization (SEO) are also an ongoing task.
Read the complete story here.