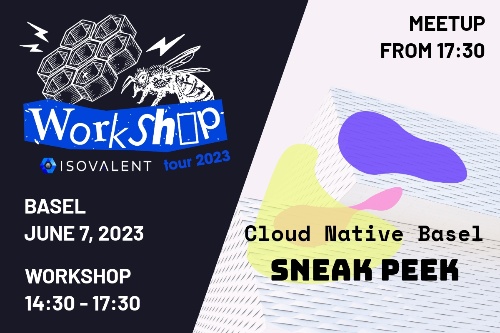 Exciting news: On June 7th, the Isovalent Workshop Tour will be stopping at b-nova in Basel, followed by the first Cloud Native Basel Meetup! 🔥
We're offering you:
An intense practical workshop about Cilium, Kubernetes Container Networking, Observability, Security, and eBPF 🔗
Exciting presentations on Cloud Native technologies ☁️
Opportunities for networking and community building 🤝
And the best part? Both events are free and will take place directly in Basel!
Don't miss this opportunity and secure your spot at both events:
We look forward to seeing you in Basel and giving the Cloud Native Community in Basel a face together, see you soon! 🚀