andeer.net ag develops software to optimise business processes - and has been doing so since 1988.
As a Swiss family business specialising in different industries, we know your needs and offer tailor-made solutions. Our products are based on more than 30 years of experience and are continuously developed in cooperation with our customers. Our small team is motivated and enthusiastic about technology. Based on proven technologies, we develop innovative solutions for maximum security, reliability and cost-effectiveness.

With our Swiss business software for SMEs, you can organise all your business processes from address management and order processing to human resources and accounting - all from a single source.
Herr Patric Capeder | CEO

Schulstrasse 76
7302 Landquart
Schweiz

Tel 081 330 83 63
it@andeer.net
https://www.andeer.net



Products
C7-Farhrzeug Product & Cloud Service show product detailhide product detail
Price:

System from Fr. 1810.-
Version:

andeer C7-Fahrzeug / Comatic C7
Description:

The C7-Fahrzeug module is fully integrated into Comatic's business software. This means you benefit from the know-how of one of the most innovative Swiss ERP manufacturers and enjoy all the advantages of a specialised industry solution. The modular structure adapts perfectly to your company structure. Suitable for one-man or large companies - with flexible data access.

Who is C7-Fahrzeug suitable for?
- for all types of workshops and car dealerships
- for car body or vehicle construction companies and spraying plants
- for the progressive tyre house

Interfaces
With over 80 supplier interfaces, you benefit from a huge selection of PW and Agri article strains. Various connections to ordering tools and calculation programmes as well as type tests extend our range of services.

Mobile application
We rely on innovative technologies to flexibly support your business processes. Use our mobile app on modern Android smartphones with barcode readers, which we offer in an extremely robust and waterproof housing. There are no limits to logistics and performance recording in your workshop!


Technology:

Cloud, Saas, .NET, SQL Server, Windows 11, 32/64bit, Browser + PDF-Writer, E-Mail Shedule and DMS
Hosting:

in Switzerland
Categories:

General Enterprise Ressource Planning (ERP), Complete ERP Software, Software-as-a-Service (SaaS), Mobile - Android, General Administrative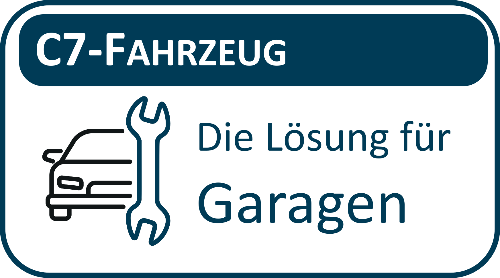 C7-Textil Product & Cloud Service show product detailhide product detail
Price:

System from Fr. 2620.-
Version:

andeer C7-Textil / Comatic C7
Description:

With the andeer.net C7-Textil software, we offer you the best possibility to cover industry-specific functions of order processing, invoicing and stock accounting for the textile trade.

The textile software offers the possibility to freely define colour and size variations in up to three dimensions. The price levels for sales and purchase prices can be defined as desired.

The ANDEER textile software can be seamlessly integrated into the Comatic software and the POS system.

BENEFIT FROM THE FOLLOWING FUNCTIONS:
- Order processing
- Automatic price adjustments
- price promotions
- Automatic translation
- Management of pre-orders and blanket orders
- External logisticians
- Fast entry
- Trader record on the Internet
- Catalogues and price lists
- Tour planning and visit reports
- Association accounting
- Credit management
- Repairs
- EU-compliant invoicing


Technology:

Cloud, Saas, NET, SQL Server, Windows 11, 32/64bit , Browser, PDF-Writer, E-Mail Sheduler und DMS
Hosting:

in Switzerland
Categories:

General Enterprise Ressource Planning (ERP), Software-as-a-Service (SaaS), .net, General Administrative , General Logistics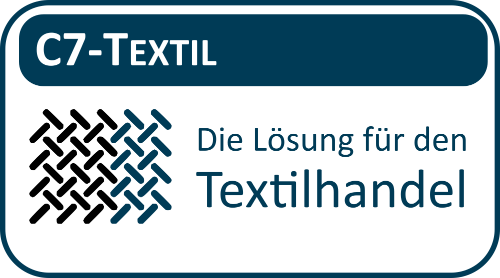 C7-Wein Product & Cloud Service show product detailhide product detail
Price:

System from Fr. 2420.-
Version:

andeer C7-Wein / Comatic C7
Description:

The C7-Wein module is fully integrated into the Comatic business software. You thus benefit from the know-how of one of the most innovative Swiss ERP manufacturers and use all the advantages of a specialised industry solution. The modular structure adapts perfectly to your company structure. Suitable for one-man or large companies - with flexible data access.

WHO IS C7-WEIN SUITABLE FOR?
The ERP system is suitable for the wine, spirits and beverage trade and comestibles.

PRESENT WINES IN THE BEST POSSIBLE WAY
With our webshop interfaces you present your wines optimally in your webshop. The administration of the shop can be done 100% from the ERP software and is very easy.

INDUSTRY-SPECIFIC EXTENSIONS
- Wine trade statistics and EAV accounting
- Container management / tap compensation
- Assortment list and order set
- Reservations / blanket orders
- Promotions and price changes
- POS cash register with customer display, receipt printer and drawer
- Quick entry on the phone
- Android app for mobile stock management / picking
Technology:

Cloud, SaaS, .NET, SQL Server, Windows 11, 32/64bit , Android, Webservice, Browser, DMS
Hosting:

in Switzerland
Categories:

Complete ERP Software, Software-as-a-Service (SaaS), Mobile - Android, Web Promotion, General Administrative