Handling hundreds or even thousands of documents per day is tough. Either you're juggling various manual data entry processes, or you're stuck with tools that are powerful yet impossible to use. This means inaccurate data, expensive processes, and employees who are disengaged due to monotonous work. It doesn't have to be that way.

Acodis enables you to turn any document into structured data in just a few seconds. The machine learning engine that can read – and understand –documents like humans do. You'll save valuable time and get all the information typically locked in documents. This allows you to scale your document processes with a few clicks.

Acodis can process any document in any language and will seamlessly integrate with your systems.
Stadthausstrasse 14
8400 Winterthur
Schweiz

Tel 052 520 62 02
https://www.acodis.io/contact
https://www.acodis.io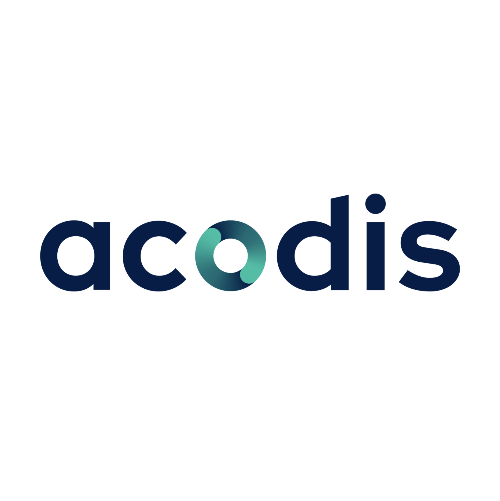 Internships, dissertations and apprenticeships show detailhide detail
Products
Process Pharma Documents Product & Cloud Service show product detailhide product detail
Description:

Our machine learning system is well equipped to handle different types of documents in the pharma & healthcare industry. Address, policy number, complex medical terms, are all possible to extract with a low initial effort. Through our flexible pipeline and the ability to validate and enrich information with company data, the services can easily be integrated via API into existing business applications.

Your Advantages:
- Not bound to a specific document layout or structure
- Train your own models and make them smarter every day
- Real-time, 24/7-Service
- Seamless integration into existing applications via API
- Service runs in the cloud or on-premise deployment

Technology:

Intelligent Document Processing (IDP) powered by AI
Hosting:

in Switzerland
Categories:

Machine Learning, Software-as-a-Service (SaaS), Data Mining, Document Automation, Enterprise Content Management (ECM)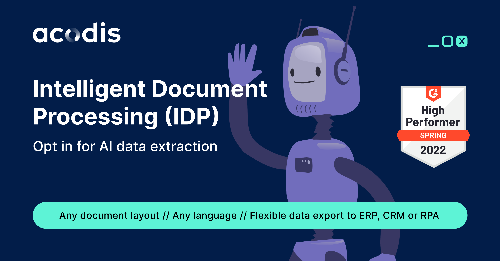 Process Purchase Orders and Invoices Product & Cloud Service show product detailhide product detail
Description:

The purchase order reader is a dedicated learning system able to extract data points such as article number, price, address, order date, etc. Through our smart validating and enrichment mechanisms, it is possible to check extracted information against internal databases. Orders from scans and PDFs can be processed without human involvement and the structured data is exported directly into the client's system.

Your Advantages:
- Not bound to a specific document layout or structure
- Train your own models and make them smarter every day
- Real-time, 24/7-Service
- Seamless integration into existing applications via API
- Service runs in the cloud or on-premise deployment

Technology:

Intelligent Document Processing (IDP) powered by AI
Hosting:

in Switzerland
Categories:

Machine Learning, Software-as-a-Service (SaaS), Data Mining, Document Automation, Enterprise Content Management (ECM)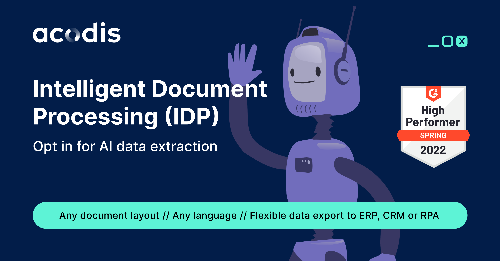 Process Logistics Documents Product & Cloud Service show product detailhide product detail
Description:

For clients in the logistics industry, we have developed a dedicated solution which allows us to extract positions from any type of document you wish to process, in any language. Manual "copy/pasting" becomes obsolete and complex documents can be processed automatically and independently of time and location.

Your Advantages:
- Not bound to a specific document layout or structure
- Train your own models and make them smarter every day
- Real-time, 24/7-Service
- Seamless integration into existing applications via API
- Service runs in the cloud or on-premise deployment

Technology:

Intelligent Document Processing (IDP) powered by AI
Hosting:

in Switzerland
Categories:

Machine Learning, Software-as-a-Service (SaaS), Document Automation, Data Mining, Enterprise Content Management (ECM)