Interview Adrian Bult: "It is time for drastic technological development"
Tuesday 07.06.2016
Thomas Brenzikofer
Some have the innovative spirit, others a close connection to existing customers: collaborations between startups and established providers are the Swiss financial sector's quickest path into the Fintech Age. That is the belief of industry expert Adrian Bult.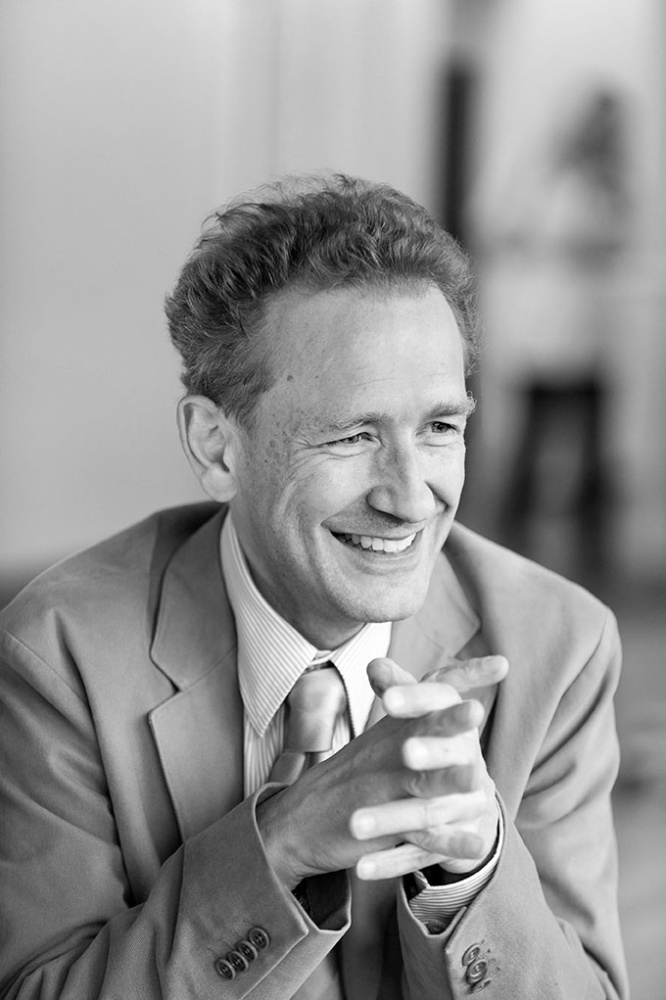 More about Adrian Bult
Thomas Brenzikofer: Is fintech a passing fad? Or is it here to stay?

Adrian Bult: Fintech is here to stay. Admittedly, there is a lot of hype right now, but that is like any technological development. The initial buzz will eventually die down, but the sector itself is here for good. A lot of technology companies are entering the finance sector right now, and we are seeing huge investments. This is why the established financial institutions cannot keep ignoring fintech.
Are you suggesting that IT is a foreign concept for traditional banks?

No, of course not. Every fourth person at Goldman Sachs is an IT specialist. The latest trend is these 'robo advisers', but just look at Swissquote: this has been part of Swissquote's e-banking solution for years, so the concept is not exactly revolutionary. Information technology has been driving innovation in the finance sector for decades. The question is simply whether you want to excel in this area or not. I am convinced that now is a good time for traditional banks to add a fintech flavor to their current practices. This is why everyone is talking about it.
So slightly old wine in nearly new bottles?

You could say that about every new development, and to some degree, you would be correct. The wheel is rarely reinvented. Nevertheless, I am convinced that the time is ripe for a more drastic push for technological development in the world of finance. FINMA has noticed this now, too. That is why people are now talking about 'light' banking licenses that come some way to support innovation.
What is the main driver of this change?

The change is happening at the customer side. A new generation of customers is growing up and thinking about banking. This generation has grown up in a digital world. For the first time, we are seeing a group of customers that often trusts technology, i.e. a faceless partner, as much as an individual. This is exactly the stumbling block that has been holding back further innovation until now, in both e-banking and many areas of e-commerce. If I let a robo adviser create my investment strategy and process the transactions, then I am entrusting myself completely to its algorithms – a black box.
Didn't the financial world in general feel like a black box to most mere mortals until recently?

Maybe. But humans are always more likely to trust other humans – in our generation, at least.
How would a 'light' banking license benefit the Swiss financial center?

The creation of a license that allows a company to offer not the full range of banking services, but specific parts thereof, would make it much easier for new providers to enter the market. The question then of course is what the scope should be and what the holder can do with such a license.
The financial sector has suffered under stringent regulations for many years, but now a new swarm of competitors backed by venture capital will be able to enter the market. Would that not be a bit unfair?

The regulations are not the only problem for established banks. More than anything, the medium-sized and smaller enterprises are working with a cost structure that is much too high. The financial crisis made this drastically apparent. Fintech could provide an effective means for these providers to reconnect with old profit margins using new business models.
The established banks have been more reserved up until now. Switzerland has yet to attain a reputation as a real fintech hub. Did we miss the boat?

No, there is still a lot of potential. Of course, Silicon Valley and London have the edge. But this is also a matter of perception. Take the UBS app for example. This app surpasses much of what we have already encountered on the market. But this is not some start-up that received X millions in venture capital funding and received a lot of media coverage. Or look at Nutmeg. When I look at their offering and compare it with everything that is already integrated into Swissquote, I really fail to understand the big excitement.
This suggests that the Swiss financial center is slowly tinkering away in the background, while others are shouting about their successes from the rooftops. You're saying that this is not really a threat?

There will always be new competition. But I don't see why Swiss institutions should not be among those to benefit from the technological advancements. Blockchain technology, crowd-funding, peer-to-peer lending – there are plenty of interesting and innovative applications. They just have to penetrate the market. And a good connection to customers is and will continue to be vital in ensuring this happens. This is where established institutions have a clear advantage.
So you do not believe that customer advisers can soon be replaced by algorithms? This is exactly what fintech is aiming to achieve.

No. I believe that customer advisers in banking and finance will work very differently from how they do today and that they will have completely new tools at their disposal. Even in a completely digital world people will still want a human at their side when they make important decisions. This applies to health and money matters alike. I believe the future will be all about hybrid strategies.
Established financial institutions as partners, start-ups as drivers of innovation – would this be Switzerland's recipe for success as a fintech center?

I believe the realization that you do not have to do everything yourself is spreading everywhere, and also in the Swiss financial sector. But conversely, this also calls for a rethink. Established providers offer a very important asset to start-ups: established customer relationships. Take PostFinance or Raiffeisen, for example: both have a highly refined granular distribution channel. Such a thing cannot be built overnight, regardless how well-financed a start-up may be. In an inertial mass market – and this is what retail banking basically is – decentralized structures like this offer an enormous advantage. If everyone focuses on their strengths, the deep cooperation between startups and established providers can really be Switzerland's recipe for success. This applies not only to the financial sector, but also other sectors such as life sciences, which has been doing this for some time.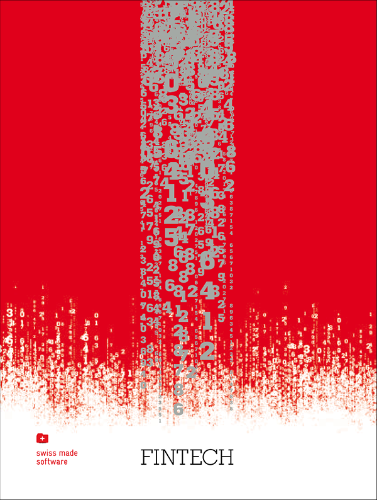 more...
...like this is available here.