Wednesday 27.09.2023, Klybeck-Areal, Porte 15, Klybeckstrasse 191, Gebäude WKL-105 (Pumpenpool), 4057 Basel, (Tram Nr. 8, Station Ciba), 17.30 to 21.00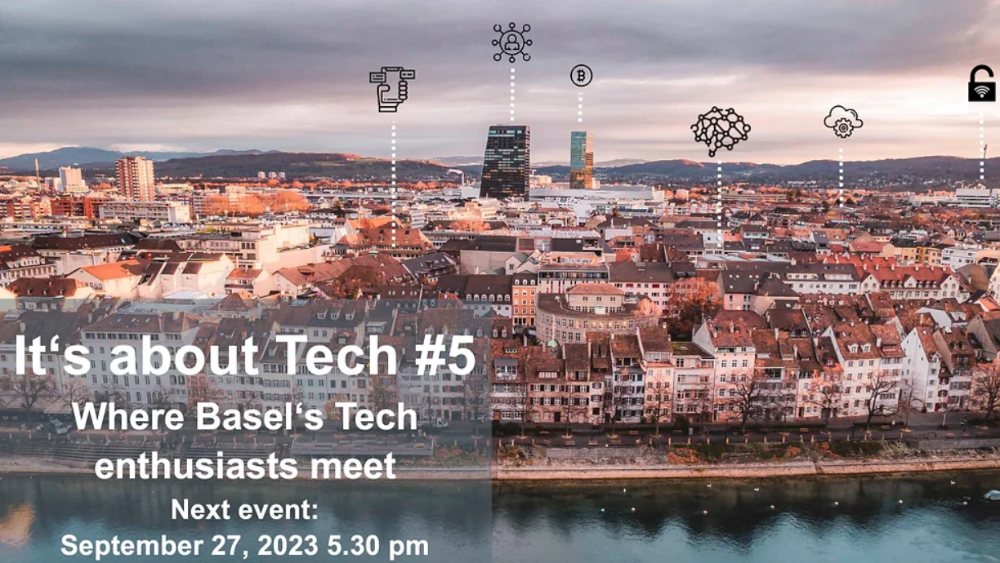 Innovations like the computer mouse, the web browser or the touchscreen have changed they way we interact with the digital machines in ground breaking ways. But this will not be the end of the story. New technologies, such as Virtual/Augmented Reality, Distributed Ledger Technology or AI-Assistants will allow for completely new applications and make the use of computational power even more seamless and ubiquitous. This will bring the digital experience to a next level, but is the user ready for this, or just more and more overwhelmed by the digital world? Find out at and join us at our next event of the series "It's about tech". You will see and hear from experts, get insights into interesting case stories and have the opportunity to discuss future innovations.
Agenda
17.30 Welcome and Introduction with guests
17:45 Presentations:
Tom Buser, CEO aiaibot — Bots: Next level Digital Customer Experience
Angie Born, Lead User Experience L//P — ChatGP & Co: A new paradigm for digital interaction?
Luc Richner, CEO Vigia — Web 3: Better products for more sustainable commerce
Tiziano Schacht, Software Engineer TI&M — Connected World: The digital cooking experience
Valentin Spiess,  Founder and Chairman  iArt — AIRE: Extended Reality in Urban Space
Pitt Weiss, Ramon De Marco Founder Audiobreeze — App for spatial 3D audio experiences
18:45 Q&A and open mic discussion with speaker
19:30 Wrap up and networking
"IT's ABOUT TECH" is run by the swiss made software in collaboration with BaselTech, a program by "Economic Development of Basel-Stadt".
A special thanks to:
leading partners: "cyon" and "ti&m"
presenting partners: "Magnolia" and "prodyna"
supporting partners: "brix IT Solutions", "CSEM", "b.telligent", "Karakun"
networking partners: "BaselHack", "BaselOne", "TechLounges"
Thank you for co-hosting this event: Swiss Life, Klybeq 
If you wish to join online, send us an E-Mail and you will receive the link to the streaming platform.