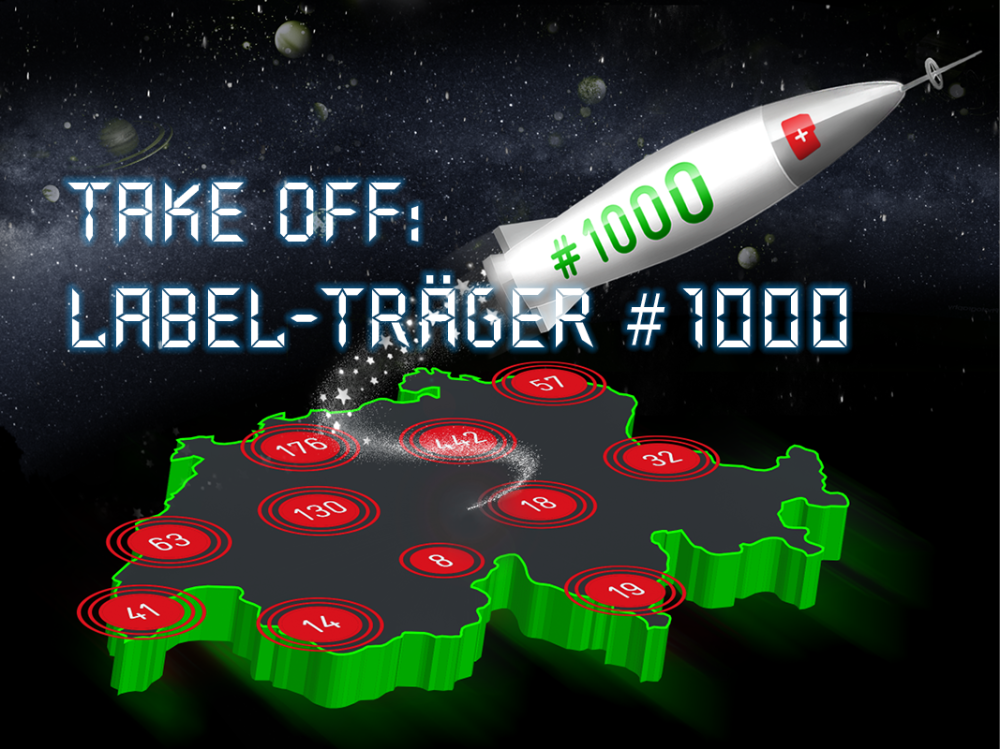 Today, June 2, swiss made software welcomed its 1000th label member. This means that swiss made software is now the Swiss ICT organization with the most affiliated companies. And the growth continues: "I would be surprised if we had not gained at least 100 more companies by the end of the year," says Managing Partner Christian Walter happily.
The latest development is based upon the solid development work of the last 10 years. "Our member see clearly who we are and what we stand for: Swiss values in software development and ICT services business," says Walter. At the same time, the success of swiss made software reflects the positive development of the local ICT industry. "We must be proud of all the women and men who have built up this sector. ICT is a future industry for Switzerland, not only economically but also strategically."
Quality as well as increasingly digital sovereignty are writ large at the label and its members. From secure data storage and sensitive operating software to online trading platforms: thanks to the "swiss made software", "swiss hosting" and "swiss digital services" labels and the comprehensive online platform swissmadesoftware.org, end customers know what they are getting from whom and can reduce digital third-party control.    
Expansion of the label
The positive development of recent years is also due to the launch of two new labels under the "swiss made" umbrella: "swiss hosting" was introduced in 2019 and "swiss digital services" at the beginning of 2022.
swiss digital services - allows service offerings to be labeled with the Swiss cross, provided at least 60 percent of the value creation takes place in Switzerland.
swiss hosting makes it clear that not only is the data located in Switzerland, but that only Swiss authorities can access it. In other words, the Cloud Act and similar attempts to undermine sovereignty in data storage do not apply.
With these three labels, swiss made software now covers the entire spectrum of ICT creation in Switzerland. Thus, swiss made software also stands for "Digital Sovereignty". Thanks to a strong and innovative domestic ICT sector, Swiss-made solutions should be relied on, especially for critical services and infrastructures, especially since these alternatives are available. The public reaction to the federal government's award of 110 million Swiss francs for cloud services or even the rejection of the E-ID clearly show that digital self-determination is also a concern of the Swiss population and economy.
swiss made software will continue to drive the ongoing development of the Swiss digital workplace with its labels, platform and other services. Because only a strong domestic ICT sector is a guarantor for "Digital Sovereignty".