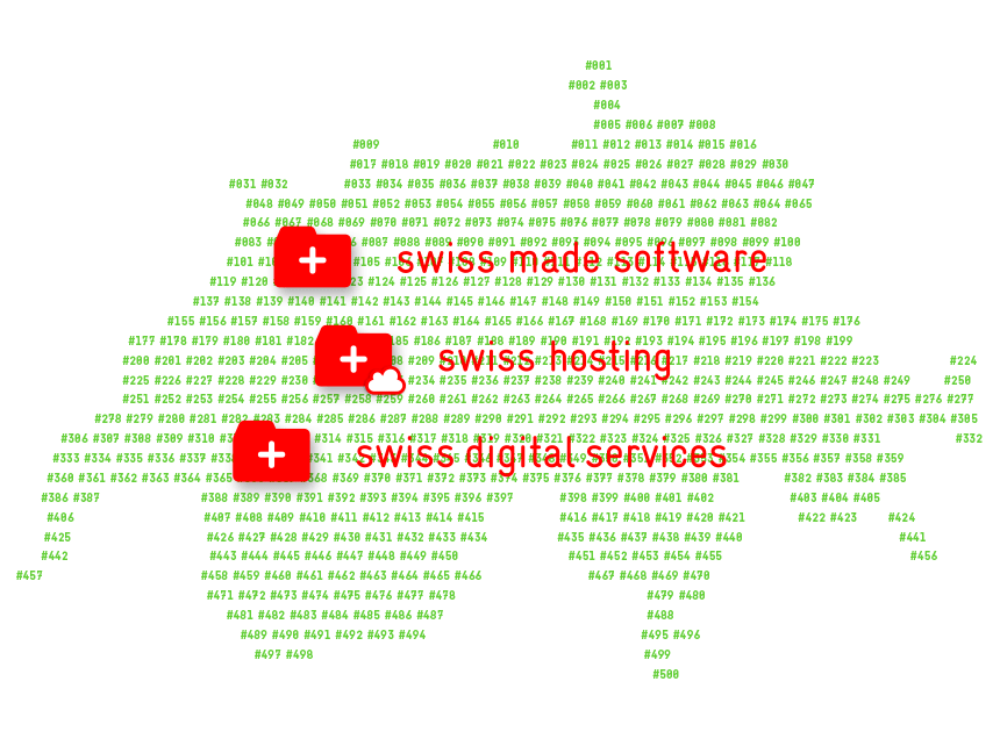 Dear members of swiss made software and/or swiss hosting,
2021 marks another year of record growth. Almost 1000 companies now bear one of our labels. This makes "swiss made software" the largest ICT company association in Switzerland. We would like to take this opportunity to thank you for your trust!
"swiss made software" is more than its labels: for years we have been operating a platform that enables users to rely on Swiss quality in digitization while remaining independent.
75000 visitors have visited the swiss made software platform in 2021. This represents a growth of almost 50 percent and shows that "digital sovereignty" has become more and more a customer concern. We now want to move forward on this path.
After successfully launching the "swiss hosting" label in 2020, next year we will offer the new "swiss digital services" label. Together with the classic "swiss made software", we now cover the entire spectrum of ICT creation and industry in Switzerland. "swiss digital services" is available to all Swiss ICT companies where the Swiss value share of the manufacturing/production costs is at least 60 percent.
With the expansion of the label offer as well as the strong expansion of the platform, we will slightly adjust the basic contribution. Level 1 sponsorship will now cost CHF 120, while the price for Level 2 membership will remain unchanged. Both levels entitle the holder to use all three labels.
We have expanded the services for all levels. An updated overview can be found in the table below.
All "swiss made software" member will have the opportunity to apply for the new label from January 2022.
As a thank you for their commitment to the Swiss ICT workplace, we offer all Level 1 holders the opportunity to upgrade to Level 2 for the year 2022 at the one-time anniversary price of 380 Swiss francs. With this, they benefit from a stronger visibility and can at the same time register their products and services and present themselves with a microsite on the platform. The entire service package can be found in the table below.
We look forward to your feedback and to our joint journey into the future. Together we will continue to advance the Swiss Software Workplace.
Best regards,
the swiss made software team