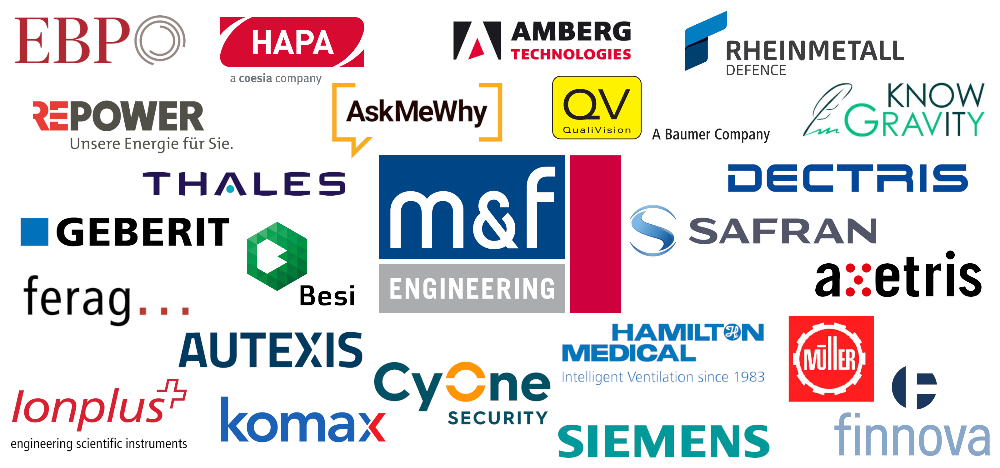 swiss made software supports the cross-company trainee program initiated by M&F Engineering.
Are you looking for young, dedicated software engineers with 3-4 years of experience?
We - the partner companies of the Software Trainee-Program - are a network of 20 companies, which together recruit the best graduates, further train them and challenge them with demanding software projects. This way we can solve our lack of young talent and regularly get new input for our software processes.
Become a part of the network and benefit from the following advantages:
New know-how and dedicated software engineers in your own team
Access to top talent with the possibility of permanent employment
Support and further training are guaranteed to be covered
The entire recruiting effort is eliminated
No risk with new software employees - you only hire people who have already proven themselves to you    
We are looking for new innovative partner companies for the upcoming trainee assignments starting in May 2021. If you are interested, please contact the program manager Rachel Blaser directly: rachel.blaser@m-f.ch.