Since 2004 our competent team has been developing modern ERP-Software with a continuously process oriented approach. 100% Swiss Made. We're passionate about the connection between applied economics and technology. Pragmatic solutions which can be quickly and simply adopted by all involved are our main focus.
Software doesn't need to be complicated and it's introduction can easily be phased in over a few months.
Herr Uwe Singer | CEO

Stockerstrasse 26
8614 Bertschikon
Schweiz

uwe.singer@boreas.ch
http://www.boreas.ch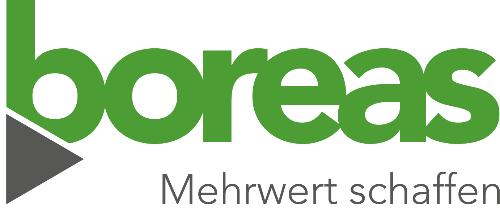 Products
aplixERP Software enabled Business show product detailhide product detail
Version:

2021
Description:

Aplix is a modern ERP with technological innovations and applied economical highlights.
While planning your business strategy, considering the use of this product will be of great benefit to you and your organisation.
Process approach:
All functions are controlled via the process approach core. We will work closely with you to assess and define all your relevant business scenarios which will then be built into Aplix.
Customisation:
Many areas within the software can be adapted and targeted according to your specific needs. You will receive a software that actually does exactly what you need it to do.
Business cases:
There is nearly no limit to adapting your process.
Formulation:
Your corporate design can be completely transferred.
Business Logic:
No matter your price determination or different automatic functions, Aplix can do it.
Release ability:
Despite the extensive possibilities of the adaptation to your specific needs, the release ability remains constant.
A simple Live-Update keeps your personalised version perpetually updated and you will benefit from the technical and legal adaptations as well as the constant further development.
SQL Databank:
Your data is stored by SQL.
Technology:

Our Software can be installed or hosted according to your needs.
Hosting:

in Switzerland
Categories:

Complete ERP Software
Link: