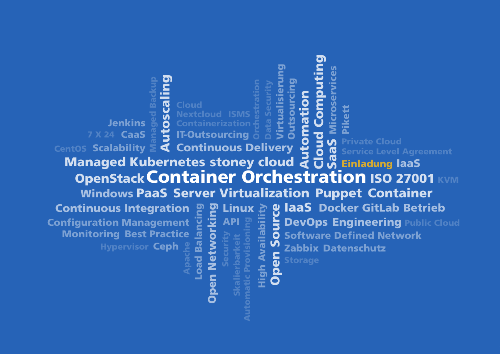 Was ist Container Orchestration und wie profitieren Sie davon? Wir vermitteln Ihnen einen Überblick über Kubernetes. Anschliessend präsentiert die LAB360 GmbH einen konkreten Anwendungsfall aus der Entwicklung und die PCP Impulse AG beschreibt die Nutzung aus Business Sicht.
Lassen Sie sich am Freitag, den 10. Mai 2019 im angenehmen Ambiente informieren. Diskutieren Sie anschliessend mit anderen Teilnehmenden über ihre Praxiserfahrungen und mögliche Lösungsansätze.
Programm
16:00 Wilkommensapéro
16:30 Kubernetes - Alles nur Hype?
17:00 Webprojekt CI/CD mit GitLab und Kubernetes
17:30 Individual Empowerment - The human side of Project Management
18:00 Rückblick und Ausblick
Anschliessend Apéro
Wir freuen uns, Sie an unserem Anlass zu begrüssen.
Anmeldung: Melden Sie sich bitte bis am 3. Mai 2019 an: www.stepping-stone.ch/schichtwechsel
Lokalität: Café Bar Schichtwechsel, Waldeggstrasse 47, CH-3097 Liebefeld.