SportsNow is a Swiss software company based in Bern. A dynamic team works with a lot of commitment and passion on products that accompany your studio on the digital journey.

As a spin-off company of ETH Zurich, SportsNow has been able to develop successfully since its foundation in 2015. SportsNow was awarded the title «Swiss Made Software» and was voted one of the 5 most successful startup software companies in Switzerland in 2017.

Today we count many studios and fitness centers among our customers and are official partners of the Swiss Fitness and Health Center Association (SFGV), BGB-Schweiz, Swiss Personal Trainer Association (SPTV), Cantienica and Pilates Suisse.
Effingerstrasse 4
3011 Bern
Schweiz

info@sportsnow.ch
https://www.sportsnow.ch



Products
SportsNow Product & Cloud Service show product detailhide product detail
Price:

Free and Premium plans available
Description:

The all-round solution for your studio. Great administrative relief. More time for what you love.

SportsNow offers a complete solution for studios in the sports, exercise, fitness and health industry. The core of our solution is an online booking system with membership management and free mobile app.

Our offers are «simply digital» and bring your studio great administrative relief. SportsNow accompanies your studio - whichever step is next. We offer a suitable package from the founding phase, through the build-up to the established studio.

All available functions can be customized to your needs with our add-on system. With our fair and modern pricing model you pay for what you need - monthly and without notice.

We also have the right solution for large studios and fitness centres: For optimal interfaces we work together with partners from various industries and offer comprehensive functions that cover even complex administrative tasks.
Technology:

Android, iOS, Cloud, Web
Categories:

Software-as-a-Service (SaaS), General E-Commerce, General Office Automation, General Content Management, General Enterprise Ressource Planning (ERP)
Link: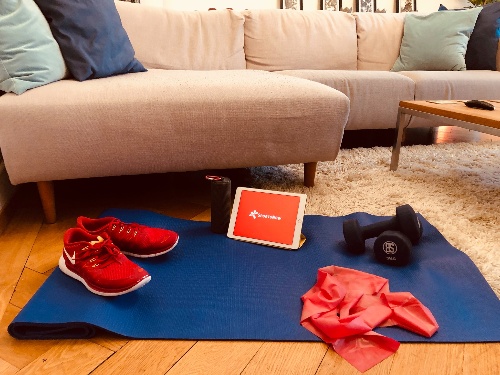 Thursday 02.08.2018

Digitale Fitness für alle

Individuell, aber doch zusammen – das ist der Trend für viele Fitness-Angebote. Sportsnow hat die passende Business-Software für die neue Generation Studios entwickelt. Christian Walter General E-Commerce