Experience Feedback ... intrinsically motivated. SMART FED turns the classic employee feedback on its head. With the SMART Feedback approach, employees decide at any time whether, when and for what they want to give feedback. This is the central requirement for feedback to be authentic, concrete and relevant. Real experience feedback without compromise.
Mr. Martin Mechlinski | CEO

Neubergstrasse 20
5330 Bad Zurzach
Switzerland

Mobile +41793398008
martin.mechlinski@smart-fed.com
https://smart-fed.com/en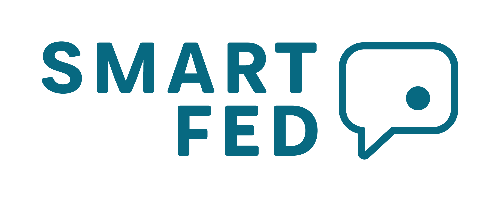 Products
SMART Feedback - Employee Experience Feedback Software enabled Business show product detailhide product detail
Price:

see Website
Version:

1.1
Description:

SMART Feedback App - This app provides you with timely and targeted feedback on developments and changes in influencing factors that promote or impair the efficiency and effectiveness of your organization or the motivation and performance of your employees. Without time or thematic restrictions - 365 days a year.
Technology:

JAVA
Hosting:

in Switzerland
Categories:

General Administrative , Risk Management, General Business Analytics, Business Performance Management, Apps
Link: