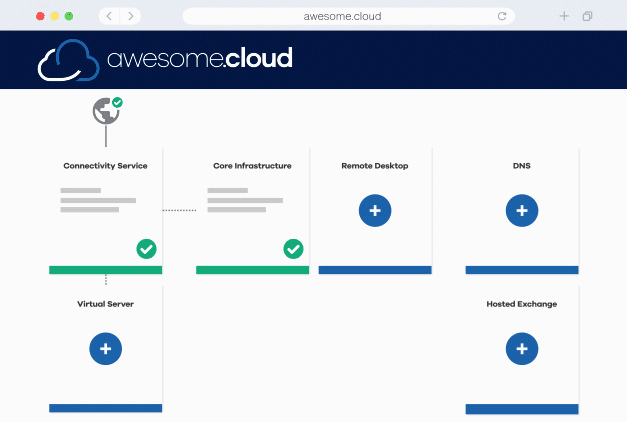 While automation has long been established in the Linux environment, ServerBase ventured a year and a half ago into completely automated provisioning and management of Windows environments in its own cloud. Why shouldn't an IT service provider be able to conveniently manage its SME customers from anywhere via tablet?
ServerBase developed awesome.cloud, a solution for the completely automated provisioning of fully configured Windows environments. A platform that solves several current problems faced by IT service providers:
Reduced cost pressure on small installations by automating deployment
Reduced skilled labor shortage as even an apprentice can easily set up, migrate and operate a customer environment
Standardization of operational processes, as the platform automatically performs all configurations according to the same pattern
Simplified billing of end customers, as end-customer prices can be stored and clearly presented in a monthly billing report
awesome.cloud allows to provision Active Directory and file sharing services at the push of a button, manage users and permissions, set up virtual desktops with Remote Desktop Services incl. gateway and install applications via the integrated app store and license them if necessary. All servers required are automatically provisioned in the background and configured up to the highest level. Additional servers for business applications are commissioned just as easily.
A fully functional customer environment can be deployed in less than 10 clicks and completely web-based.