PRODAFT, Proactive Defense Against Future Threats, is a pioneer cyber security and cyber intelligence company providing innovative products and proactive solutions to commercial customers and government institutions as well as setting global standards with its extensive knowledge.
Mr. CAN YILDIZLI | CEO

rue Galilée 7
1400 Yverdon-les-Bains
Switzerland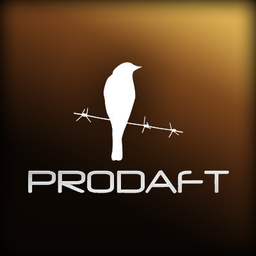 Internships and dissertations show detailhide detail
Products
GPACT (Cyber Intelligence Platform) Product & Cloud Service show product detailhide product detail
Price:

N/A
Description:

GPACT provides cyber intelligence to companies operating in strategic sectors such as finance, telecommunication and energy, as well as to various government agencies including security and intelligence bodies, with an easily understandable and flexible structure.

Feeds provided via GPACT platform:
Stolen Credit Card
Data Leakage
Money Laundering Methods
Compromised Cooperate Credentials
Phishing Detection and Termination
Malicious Software
Blacklist IPs
Sector-Specific Cybercrime Reports
Rogue Applications
Fraud Methods
VIP Social Media Protection
Brand Protection
Hosting:

in Switzerland
Categories:

General Security, Function-as-a-Service (FaaS), General Financial, Security Assessment, IT Security Check
Cyber Attack Drills and Penetration Tests Services & Consulting show product detailhide product detail
Price:

N/A
Description:

PRODAFT performs extensive penetration testing with it's experience of 6 years, more than 100 organisations in different sectors such as finance, healthcare, energy, telecommunication, e-commerce, insurance, payment gateways and public; wich are protecting billions of assets.

PRODAFT ensures that you are constantly ready for the actual attacks with these tests, allowing you to measure;

How ready your security opreation teams are,
The effectiveness of the equipment supplied,
Evaluation of the attack correlation rules and
The cyber security awareness of your employees.

EXTERNAL Penetration Tests
The weaknesses found on all platforms that are publicly available to the internet can allow attackers to access critical areas and information within your institution.
PRODAFT team identifies these weaknesses, reports the findings with the organization and provides a remediation plan to eliminate these vulnerabilities.

INTERNAL Penetration Tests
The internal penetration tests identify the critical vulnerabilities with simulating different types of attack vectors on intra-network of the company.

Web Application Penetration Tests
The risk of the cyber attacks increases drastically due to the interconnected nature of the web applications. Vulnerabilities in web applications can cause financial loss as well as moral damages that will cause loss of reputation of the institution or its executives. Web application pentesting allows you to take action against weaknesses which could lead potential threats that your company will face.

Mobile Application Penetration Tests
As the internet and smartphone use are becoming more and more common day by day, companies, clients and consumers are forced to use mobile applications. PRODAFT aims to reach maximum level of security by performing detailed analysis on newly developed or existing applications with its specialized team in mobile application security.
Hosting:

in Switzerland
Categories:

Security Assessment, IT Security Check, General Security, Security Consulting, General Assessment
RAVEN Product & Cloud Service show product detailhide product detail
Price:

N/A
Description:

The cyber area is widely dominated by many malevolent groups and individuals such as, child abusers, terrorist organisations and criminal organisations. They have one thing in common: reaping the benefit of cyber technology by taking it as a source of recruitment, communication, propaganda etc. Identifying communication channels and personal information related to these targets are becoming harder because of new platforms and advances in cryptography.

RAVEN helps agencies to acquire real-time information about target groups with the help of its passive sensors deployed all around the deep-web. We make use of deep learning algorithms to predict crime before the crisis.
Hosting:

in Switzerland
Categories:

General Security, General AI, Government, Unified Communications, Function-as-a-Service (FaaS)