Nanoxi is a Digital Agency based in Sion. We are specialized in the Umbraco Content Management Studio and Microsoft Technologies including ASP.Net, SQL Server and Sharepoint to build robust and flexible solutions.

Our core competences and services are :
- Websites and mobile applications
- Ecommerce
- Ergonomy, UX and Digital marketing
- .NET and SQL code, data and infrastructure consulting/audit
- Sharepoint collaborative solutions
- Dynamics CRM customer management solutions
- Office 365 specialist

We love technology and associate it with creativity and the ability to create engaging and efficient solutions.
Mr. Faessler Gilles | Director

Route de l'Aéroport 9
1950 Sion
Switzerland

Tel 027 322 31 25
gilles.faessler@nanoxi.com
http://www.nanoxi.com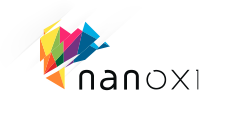 Products
Starter Kit Product & Cloud Service show product detailhide product detail
Price:

Starting from CHF 3'500.-
Version:

2.0
Description:

We developed a solution called "Starter Kit". It's a content management system targeted for swiss small/mid-size companies and association. It's based on Microsoft .NET and the open-source CMS Umbraco.

The Starter Kit allows companies and association to have a complete package to create and manage their website in a very easy, affordable and efficient way.

It includes all modules required by a mid-business company or association website. It includes tabs, multi-language, image/video galeries, social networks, blog, intranet, sub-sites, newsletter, forms, e-shop, sitemap, contact form, search.

The Starter Kit is based on an complete HTML5/CSS3 Responsive design and all available modules have been created with handling various devices and screens size in mind.

The customer can choose from a predefined design or we can create a complete and custom design for his website.
Technology:

Asp.net 4.0, Umbraco, Client Dependency, Imageresizer.net, SQL Server, Lucene, MVC, JQuery
Categories:

General Content Management, General E-Commerce, Enterprise Content Management (ECM), Web Content Management (WCM), Online Shops