Klapp is a sound solution for schools to communicate between students, parents and teachers.

Klapp replaces a number of conventional communication channels (round-phone, letters, WhatsApp, e-mail) through a centralized and secure communication solution.

Klapp combines all relevant information for the school and allows a simple and complete overview, thus the school regains control over the communication.

Klapp was developed with schools to revolutionize school communication.
Herr Elias Schibli | Board Member

Föhrenstrasse 1
5442 Fislisbach
Schweiz

Tel 032 510 08 38
info@klapp.pro
https://www.klapp.pro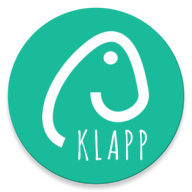 Internships, dissertations and apprenticeships show detailhide detail
Products
Klapp Product & Cloud Service show product detailhide product detail
Price:

Folding is available for CHF 6 (excl. VAT) per student and teacher / year (CHF 0.50 per month!).
Description:

Klapp is a software solution for communication between schools, parents and students. Communication, which today takes place via many different channels (Letters, Round Telephones, Email, Whatsapp / SMS), is brought together in a central channel controlled by the school. Klapp consists of a web portal for schools and a mobile app for parents, students and teachers.

Klapp addresses a central problem for schools, but is also 1: 1 applicable for nurseries, clubs and other institutions with child care. Klapp allows parents to stay connected in an app with multiple classes and institutions - even with multiple children.
Hosting:

in Switzerland
Categories:

Unified Communications, Software-as-a-Service (SaaS)
Link: