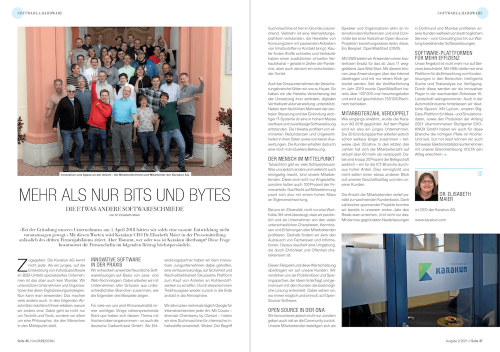 The kmuRUNDSCHAU magazine sees itself as a direct communication platform between providers from the future industries and decision-makers from Swiss SMEs.
In the current issue 2 / 2021, we introduce ourselves to the magazine readers under the title "More than just bits and bytes" (to the eMag).
Using three practical examples (Carbonfuture, Covalo and Helvetia), we offer a quick overview of our services. If you also want to know what is behind Lyzium, HIBU, OpenWebStart and VOLTA and what distinguishes us from other software companies, then read the full article (German, PDF).