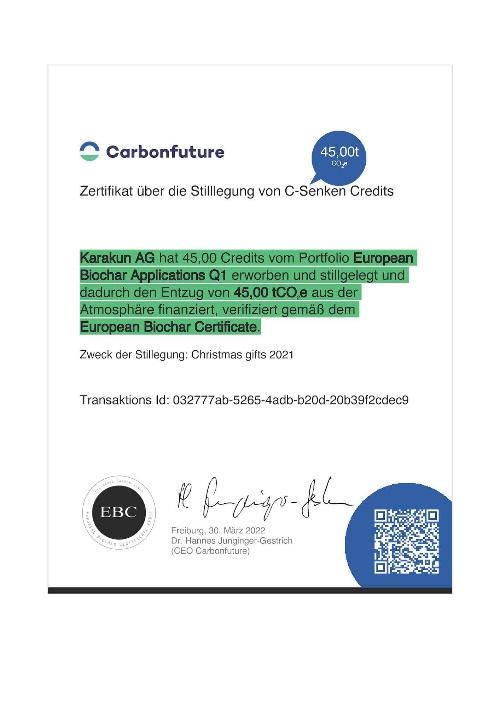 The engineering of sustainable software solutions is part of our DNA. However, by "sustainable", we do not only mean software solutions used over a long time. We also think of projects that have a long-lasting effect on our environment.
These include our UX and development services at Carbonfuture, marketplace and platform for high-quality and impactful carbon sink credits. Or the development of the web application Nutrigap with our partner FiBL, which allows easy calculation of the nutrient budget of a region.
As a company, we are very aware of our social responsibility. Therefore, we do not own a fleet of cars and use public transport for our business trips whenever possible. However, true carbon neutrality is not feasible in our daily business. Is it?
We regularly buy Carbonfuture certificates. Carbonfuture finances carbon sinks worldwide that remove CO2 from the earth's atmosphere and bind it in the soil. In contrast to other approaches that "only" prevent the formation of CO2, this way stores carbon from the past sustainably for centuries. Only this path leads to true climate neutrality. When do you start?