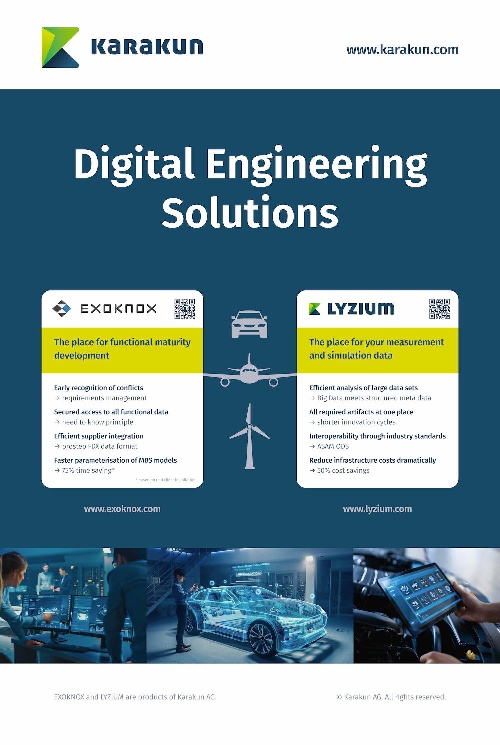 From 20-25 September 2022, we will be presenting our products EXOKNOX and Lyzium out of our business unit Digital Engineering Solutions to the expert audience at our booth C2017 in hall 13.
What is this Digital Engineering Solutions?
In the development of complex mechatronic products, such as commercial vehicles, large amounts of data are continuously generated and used in all phases of the engineering process. Our software solutions provide crucial building blocks for fully digitalised product development with a focus on data quality, data context and efficient data management and processing.
As a development foundation, EXOKNOXhub is the central place for specifying, organising, managing and analysing all the data that influences the behaviour of systems and components and defines the DNA of your product. On the results data side, EXOKNOX Lyzium is the home for all test, simulation and ECU data generated during the development process.
In summary, EXOKNOX software is the key to accelerating core development processes by more than 75% and thus shortening time-to-market.