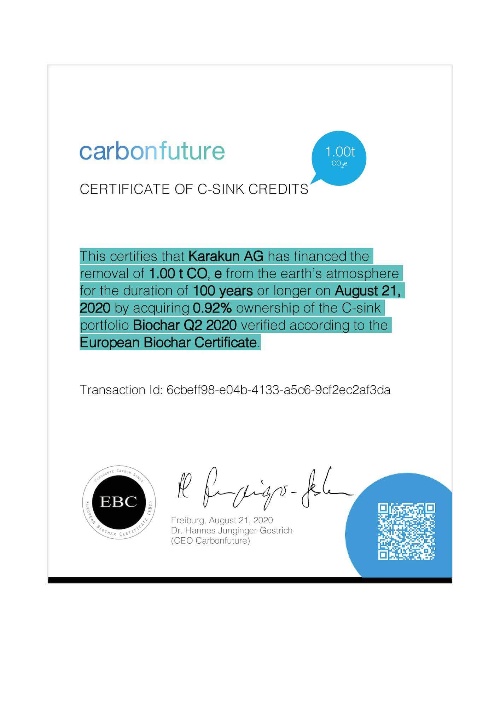 Climate change, global warming, greenhouse gases – these buzzwords are omnipresent in our daily life. And people are becoming more and more conscious about reducing their CO2 footprint and compensating for their CO2 usage. And so do we as a company.
But reduction is not enough. We must actively remove CO2 from the atmosphere and store it sustainably to contain global warming. Thus, we are proud to announce that we financed the removal of our first ton of CO2 from the earth's atmosphere for the duration of at least 100 years by acquiring 0.92% ownership of the C-sink portfolio Biochar Q2 2020 verified according to the European Biochar Certificate.
Are you also interested in removing CO2 but don't know how? We recommend carbonfuture: an innovative carbon sink transaction platform, providing verifiable end-to-end carbon removal accounting and flexible trading.
For more info about carbonfuture, please visit carbonfuture.earth or read our case study carbonfuture: A focus on user and planet.