GEOINFO IT AG is a service-oriented system integrator and cloud provider.
We assume responsibility for the IT strategy and its implementation for our customers.
45 digitization employees inspire our customers
Herr Henrik Tenchio

Oberdorfstrasse 62
9100 Herisau
Schweiz

Tel 058 580 40 40
it@geoinfo.ch
https://www.geoinfo.ch



Products
Managed Services Product & Cloud Service show product detailhide product detail
Description:

On Prem Managed Service​
Security as a Managed Service​
Cloud Managed Service​

With our services you benefit from:
Surveillance & Monitoring
reporting
Update
proactive response
Automation & Scaling
Hosting:

in Switzerland
Categories:

Infrastructure-as-a-Service (IaaS), Online Backup/Cloud Backup, General Cloud (as-a-Service),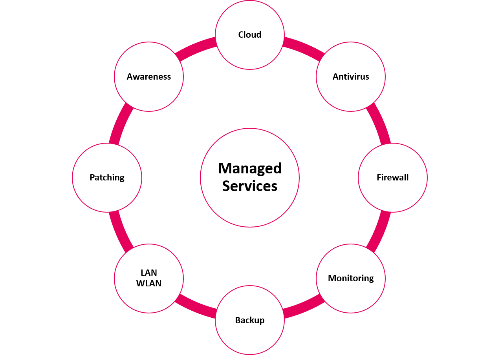 MY Server and MY Desk Product & Cloud Service show product detailhide product detail
Description:

MY Server and MY Desk
Your server and your workplace from our cloud.
We take over the complete operation of the IT infrastructure for you. By outsourcing your IT, you can concentrate on your core business. Access to your data and applications is device- and location-independent. This ensures optimal work and you enjoy full mobility and flexibility.
Hosting:

in Switzerland
Categories:

Platform-as-a-Service (PaaS), Infrastructure-as-a-Service (IaaS), General Cloud (as-a-Service)