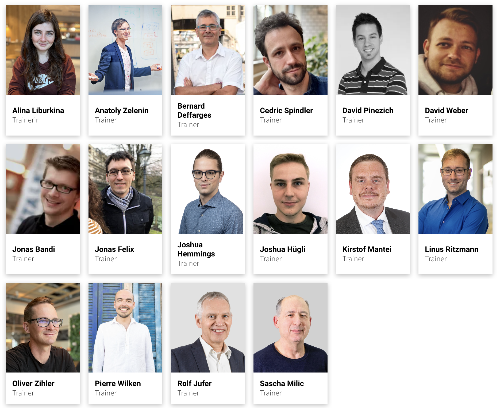 Letsboot.ch kicks off a fantastic year with currently 16 trainers and more reinforcements in the pipeline. Not only is the team doubling, but so are the number of topics, public course dates, and in-house training sessions.
The upcoming public courses - all topics can also be booked in-house for your team:
- Cypress.io E2E Testing - April, December
- Angular & TypeScript - April, November
- GitLab CI/CD - June, October
- Kubernetes DevOps - May, August, November
- Microservices with Spring Boot - June
- Clean Architecture with Spring Boot - July
- Vue.js 3 & TypeScript - July
In addition, there are many more topics that can be tailored for teams as in-house training or offered through a waiting list for public courses:
- Executable BPMN in a Spring Boot context
- Terraform for AWS, Azure, or GCP
- Kafka for Software Developers
- Keycloak for Software Developers
- Application Integration with Apache Camel
Be inspired by the expanded course offerings and competent trainers! Get concentrated know-how, motivation, and hands-on practice for your team.