CeRFI is one of the largest Swiss IT services companies, both in terms of size and sustainability.
Active since 1998, CeRFI supports companies (public administrations, large companies, SMEs, etc.) in the provision of IT support specialists, in the publishing of Web applications (MonPortail and myTeacher) and in computer training, all "100% Swiss".
Madame Corinne Sauge | Présidente

Rue de la Gabelle 6
1227 Carouge
Suisse

info@cerfi.ch
https://www.cerfi.ch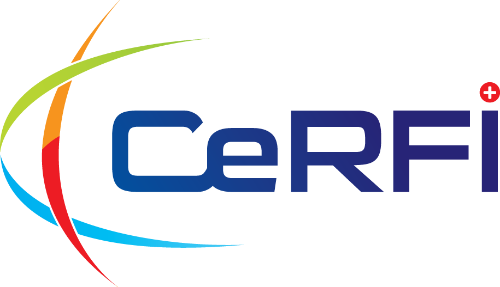 Products
myTeacher Product & Cloud Service show product detailhide product detail
Description:

myTeacher is a modern and ergonomic LMS, dedicated for professionals, offering great flexibility for content creators, who can be entirely autonomous after a 2 days training.
It has been developed and designed with versatility in mind, offering great ergonomics and compatibility throughout all of your devices, whichever you intend to use your tablet, smartphone, or a computer. In fact, myTeacher works with any internet browser on the market, thanks to its compliance with the HTML 5 standard.
myTeacher is keeping up the pace with market leaders with its broad range of functionalities for users as well as for content creators, managers, compliance officers and administrators.

myTeacher is SCORM compliant, which means that any SCORM compatible content on the planet can run on the platform. In addition, customers are able to easily create content using PowerPoint or any SCORM editor available on the market. This gives a tremendous level of autonomy for those with important content creation needs.

myTeacher is a software solution developed and supported in Switzerland, based on HTML5 and SQL technologies, and provided to our customers as a SaaS solution, hosted in Swiss datacenters.
Technology:

.net
Hosting:

in Switzerland
Categories:

Platform-as-a-Service (PaaS), Online Collaboration, General Content Management
Link:

MonPortail Product & Cloud Service show product detailhide product detail
Description:

MyPortal is the solution to manage school restaurants, supervised homework,
airy centres, optional sports and pre-school and after-school care facilities with ease.

MonPortail is aimed at municipal administrations, schools and any other organization that manages preschool and extracurricular activities.

It acts as a link between the administrative services, the service providers (cooks/caterers, supervisory staff, supervisors, animators, monitors, etc.) and the beneficiaries (parents/legal representatives and children).

A Swiss made web application
MonPortail and its modules are developed by CeRFI, an IT services company specializing in software publishing for more than 20 years.
With CeRFI, you benefit from local expertise and local support.
Technology:

MVC.net
Hosting:

in Switzerland
Categories:

Platform-as-a-Service (PaaS), Collaboration Portals