Immer 2 Gewinner - This has been the guiding principle of Baldegger+Sortec for many years. For the company, it is by no means a slogan or lip service, but an obligation that is taken seriously and determines all thoughts and actions. In the field of cash controlling, we are pursuing ambitious goals: to develop groundbreaking POS systems and solutions and to lead them to success - to optimally meet the needs of our customers with the services and products we provide.
Mr. Ron Ritschard | Geschäftsleitung

Bützackerweg, 4
3123 Belp
Schweiz

Tel 03181812000
https://www.baldeggersortec.ch



Products
Arcavis Product & Cloud Service show product detailhide product detail
Description:

You take care of your customers, we take care of the checkout and the rest. Arcavis makes your work easier, day after day! Optimize the processes in your company with our complete software solution for the retail trade - and save time and money! The software from the cloud is innovative, secure, always on the move and, above all, flexible. You decide what you need! Whether it's a cash register system, inventory management, marketing or a fashion solution: all modules can be booked individually, together or one after the other. This is how we find the right solution for you too. It doesn't matter whether you run a boutique, a watch & jewelery shop, a grocery store, a fashion store, a bakery or health food store, a large company or several branches. With the POS solution Arcavis and the reliable support of Baldegger+Sortec AG you are always right!

Hosting:

available in Switzerland
Categories:

General E-Commerce, General Sales, Software-as-a-Service (SaaS), Online Shops, General Financial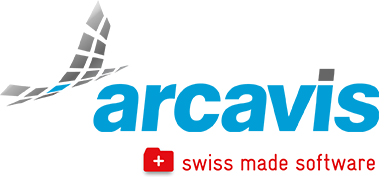 gastronovi Product & Cloud Service show product detailhide product detail
Description:

gastronovi Office is a cloud software solution that maps the entire catering process in various modules. It is no longer necessary to install local software, but all data is stored centrally, securely and with daily backups on servers in certified German data centers. This means they can be reached at any time and from anywhere. A normal browser is sufficient to use the complete software. Away with heavy, local and maintenance-intensive systems - the cloud is the future - fair, secure and always accessible.

Hosting:

abroad
Categories:

General Sales, General Financial, General E-Commerce, Software-as-a-Service (SaaS), Online Shops