ASTES4, established in 2013, is specialized in Intelligent Automated Part Sorting Solutions, having in-house hardware, software design and production.

The company, thanks to its organization, is able to offer Customers worldwide, the most advanced integrated solutions for the full automation Manufacturing Processes. ASTES4 has the most advanced product range on the market, able to provide a truly complete unmanned FMS production Cell for sheet metal cutting and processing, fully integrated in the Customer's upstream & downstream production phases.
Mr. Cesare Malara | CIO

Via Passeggiata 3A
6828 Balerna
Switzerland

Tel +41 91 6829320/321
sales@astes4.ch
https://www.astes4.ch/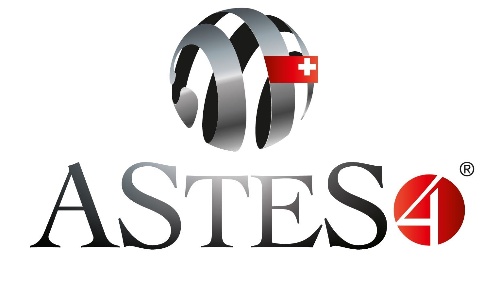 Products
SORTCAM – automated software for part management Product & Cloud Service show product detailhide product detail
Description:

Powerful automated SortCAM program simplifies parts handling and management operations.
Part picking and sorting only with few clicks or totally automated, our sophisticated algorithms will work for you.
Integrations with laser CAD-CAM programs, to optimize your part flow SortCam requires very little from your current laser programming system.

Astes4 has always been at the forefront of technology innovation providing advanced and innovative solutions to meet the most demanding challenges to automate processes after laser cut.
Astes4 solutions represent a technological quantum leap in terms of process optimization.
With its fully automated and unique parts picking and sorting technology Astes4 significantly simplifies cut part processing.
Advanced sorting system controls and manages cycles from picking parts to sort in automatic manner allowing flawless production flow with minimal logistics and human interference.


Hosting:

in Switzerland
Categories:

General Integration

SORTCAM – configurator tool to maximize sorting area management Product & Cloud Service show product detailhide product detail