Swiss SafeLab ist ein Schweizer Unternehmen aus Bern mit Kernkompetenzen in den Bereichen Identitätsmanagement, Zwei-Faktor-Authentifierungslösungen und Netzwerksicherheitslösungen.
Darüber hinaus bietet Swiss SafeLab hochverfügbare SMS Dienste an.
Neuengasse 20
3011 Bern
Schweiz

Tel +41 31 932 31 86
info@swiss-safelab.com
https://www.swiss-safelab.com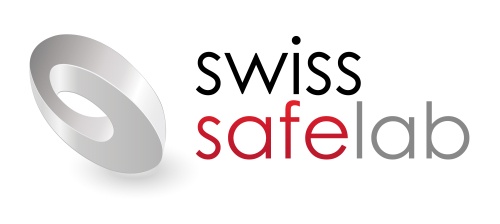 Produkte
Swiss SafeLab M.ID Server Product & Cloud Service Produkt Detail anzeigenProdukt Detail verbergen
Version:

4.8.2 (10/7/2015)
Beschreibung:

Viele Zwei-Faktor-Authentifizierungen basieren auf zusätzlichen Hardware-Token. Doch diese müssen immer umständlich mitgeführt werden. M.ID löst dieses Problem elegant: Die Geheimnummer - neudeutsch Passcode/One-Time-Passwort - wird per SMS oder Email auf das Mobiltelefon zugestellt. Alternativ kann der Passcode per App generiert werden.
Technologie:

Swiss SafeLab M.ID Server ist eine reine Softwarelösung basierend auf der Java Technologie. Dadurch wird eine nahtlose Integration in jede bestehende Infrastruktur ermöglicht, da keine zusätzliche Hardware (Server, Appliances) angeschafft werden müssen.
Kategorien:

Mobil, E-Banking , Applikationssicherheit, Netzwerksicherheit, Firewall,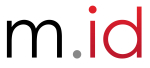 Swiss SafeLab SMS Providing Product & Cloud Service Produkt Detail anzeigenProdukt Detail verbergen
Beschreibung:

Das Swiss SafeLab SMS Providing ist auf Grund unterschiedlichen Zugangspunkten im In- und Ausland ausfallsicher, leistungstark und zudem kostenoptimiert. Services wie Email-To-SMS, Massenversand und Microsoft Outlook Mobile Services und viele mehr decken die Bedürfnisse aller Kunden.
Technologie:

ASP.NET, XML Web Services
Kategorien:

Mobil, Web, .net
Swiss SafeLab XFiler Product & Cloud Service Produkt Detail anzeigenProdukt Detail verbergen
Preis:

kostenlos
Version:

0.6.1 (01/11/2016)
Beschreibung:

Swiss SafeLab XFiler is a free Windows Forms Application which provides several file and directory operation such as:

> directory comparison
> file encryption
> file splitting
> batch renaming
> batch download
> and many more.

Some of these operations are available as command line parameters (CLI) and thus XFiler is useful for PowerShell and batch scripts. Some functionalites are only available while in CLI mode (see chapter 5).

Why yet another file and folder utility? There are already so many available for free? For production environments especially on server platforms you have to use reliable software. Software without bloatware, software without backdoors and/or home call functionalities, software without advertisement and without restricted EULA. This is where Swiss SafeLab XFiler comes into play.
Technologie:

.NET
Kategorien:

Encryption